St Andrews
After spending the weekend on base I repacked my kit and headed to St Andrews with Tommy on Monday morning. Tommy to have a holiday and myself to do some work on the hut. I managed to rope Tommy into the job for one of the 5 days of holiday he was very helpful. The weather wasn't great until Friday and today when we got back of course it was stunning!
We met up with Anton and Leigh Anne at Hound Bay where we both stopped for lunch. They were coming back from St Andrews to Sorling and we were on our way out. After stopping and chatting we got up the hill towards St Andrews Col and the weather closed in so we could only see about 20 feet in front of us. It rained and snowed luckily it wasn't too windy.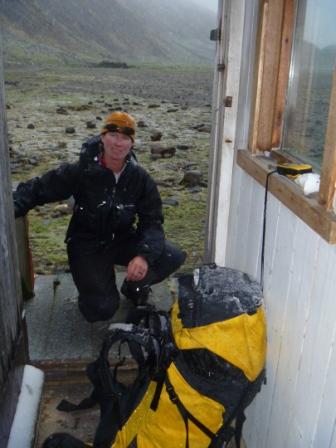 By the time we worked our way to the hut it was time for dinner and we were covered in snow/rain.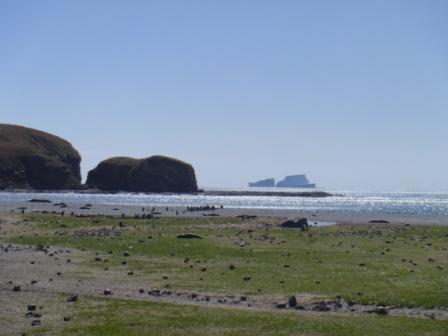 On Tuesday morning this large berg was sitting off Clark or Skittle Point (it is called both) and we went for a walk to the colony wading across the rivers that were running strong and deep.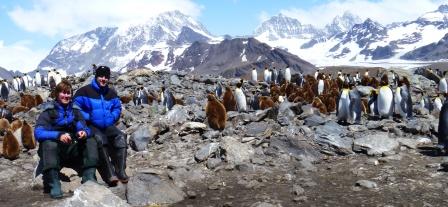 Tommy and myself at the colony.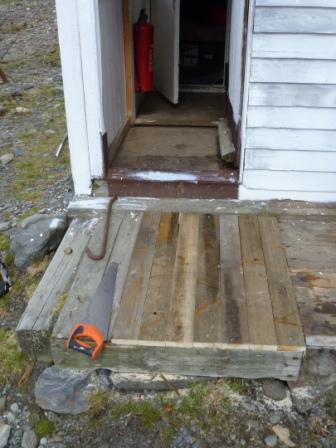 After lunch at the colony I headed back to the hut and put in some new boards on the veranda as they had rotted out. While Tommy smoked his pipe and read a book of erotic poetry by Ovid.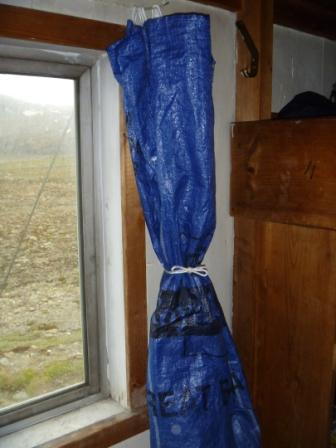 As the sun kept on streaming through the window at 3:30am I turned a Royal Mail bag into a curtain.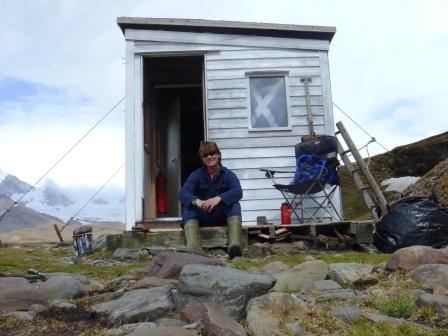 I also started on painting the hut with wood preservative as the wood had not been treated in probably 20 years. I think I preferred the weathered look but I am sure it will tone down quickly enough!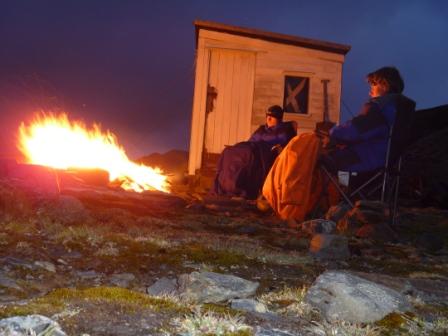 The rotten wood from the veranda and the roof made a beautiful fire for two nights in a row to sit beside.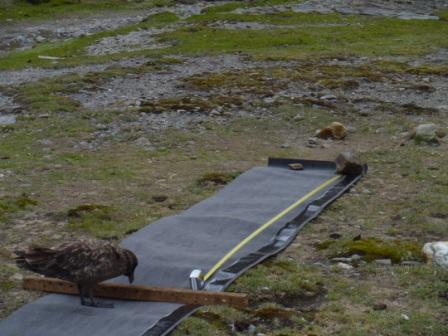 Robert The Skua made certain to check that Tommy's measurements were correct before any cutting of roofing felt was done.
One Response to "St Andrews"
Curtains will for ever be borin' made out of normal things, well done you xx Mum