Bermuda crew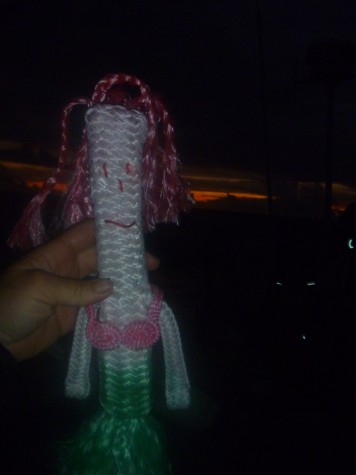 Gladys from a pacific island…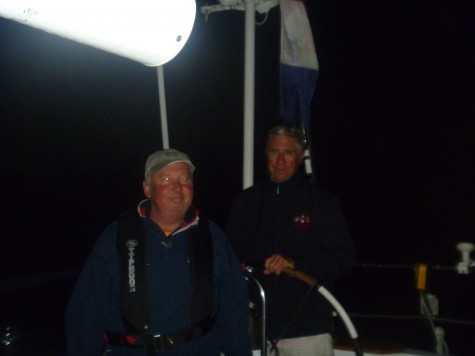 Mr Cunningham yachtmaster instructor examiner extroidinaire and sea survival instructor.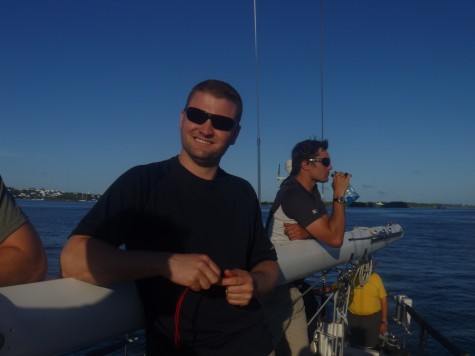 Mr Brooks at the finish last sailed with him in 2007 aboard Yeoman as usual he is the brawn on the boat! No disrespect Rob 🙂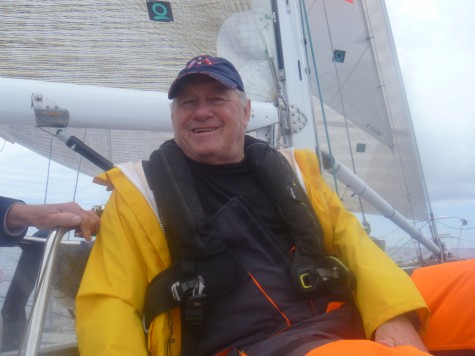 Peter Grannis – Mr Hubbards friend from New York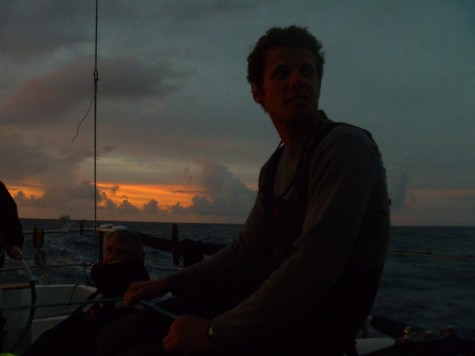 Henry Maxwell – unfortunately suffers from sea sickness his first offshore race was transatlantic on Dawn Star! Pretty crazy way to start out. Solid sailor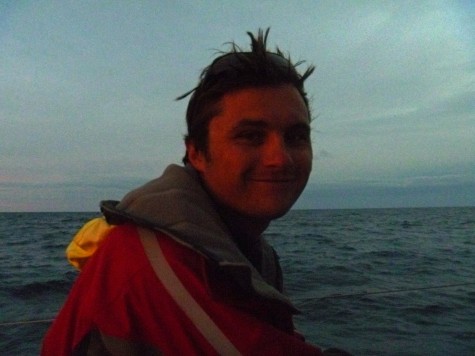 Hubbard Junior it has been far too long since I got to hang out with him on a boat.

Mr Hubbard in his standard yachting attire – Brooks brothers button down shirt, kakhi's and normally a straw hat but that went overboard unfortunately.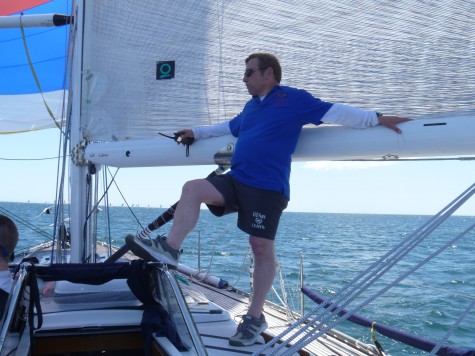 Our navigator Michael Lawson aka Forepeak Troll – rarely on deck but he was for the start and at one point in the race he went forward of the mast for some reason!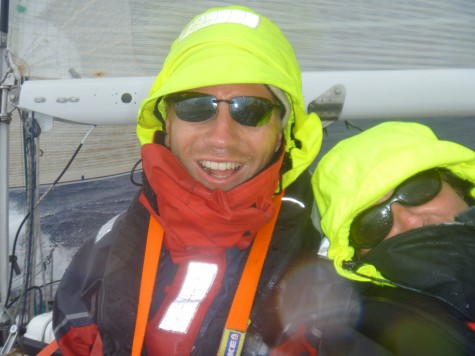 Cameron Oakie and myself in a little rain shower. Cameron is Will's cousin he sailed the boat throught the Pacific lived on the boat in Sydney with Will and then did Hobart race, Transat and Fastnet. He works for an environmental not for profit in Long Island Sound.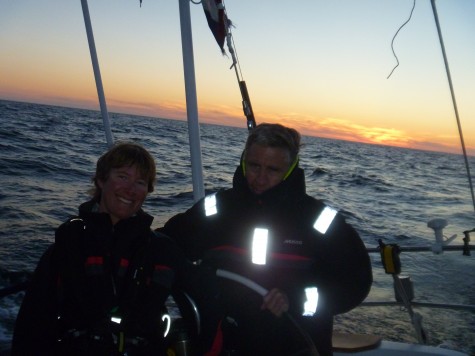 Mr Hubbard at the helm and of course myself going into the first night. It has been a long time since I sailed with the Hubbards – too long. Looking forward to a project with them next year.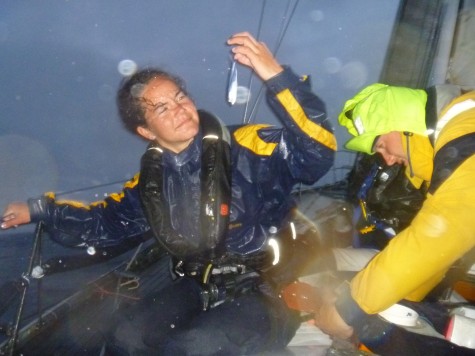 Abby with her first flying fish. Abby is 18 and is studying Marine Biology at University in Rhode Island. She is a tough cookie doing the trip in only a inshore caribbean jacket until Myles like a gentleman lent her his splash jacket. She was given the t-shirt – I am no longer an offshore virgin in Bermuda by Michael and loved it.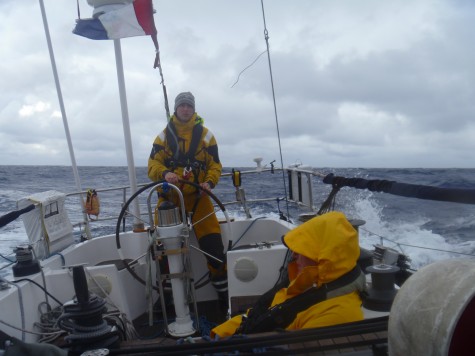 Myles helming halfway across in the gulfstream. There wasn't much sun until the last day. I had Myles on my watch and there was only a little bit of brother sister tension!
We finished at 4am on Tuesday morning it was a very slow last 30 miles taking us about 10 hours. Our result was mediocore but we had a great time doing the race as a crew. It was the easiest in terms of conditions race that any of us had done just a shame we went the wrong way on the course.