Coming home to SF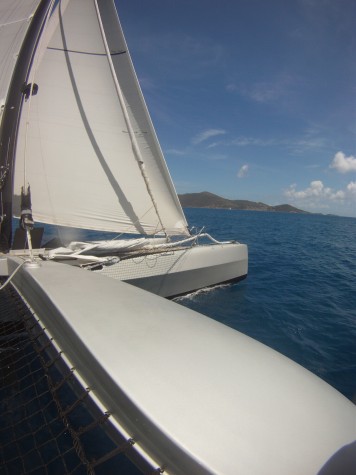 In less than 16 hours I will be on my flight home to San Francisco for the first time in over a year and half. Very much looking forward to it. I will have to re learn how to drive my truck and get myself set up in my new place in Mill Valley looking over the square. Looking forward to my first bay area race on the 14th April on Rhum Boogie to the Farlonnes. Today for the first time I finished a regatta and someone else took care of the boat. Hannah and Sean left the dock for Antigua a few hours ago and I get to fly directly home. The repair to the boat was complete but it will need to be finished off in Charleston – respray of awlgrip.
Today 40 Degrees didn't go out racing as the crew wanted a day by the pool so Hannah and I went sailing on a 63 foot racing/cruising trimeran called Paradox.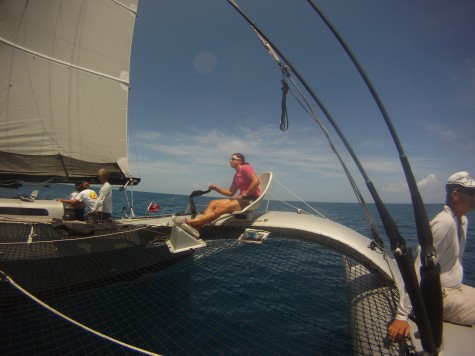 Both of us got to helm and it was a great trip around the islands effortlessly moving at 12 knots upwind. Cam Lewis the famous trimeran sailor was the navigator, there were 4 french sailors, a british guy called Sam and the owner who is from the Bay Area.
One Response to "Coming home to SF"
mum and dad April 2nd, 2012 at 12:52 pm

Sounds like a fun day , we met Cam L on the New York Yacht club cruise. Love Mum and Dadxo