Culinary delights on a reflex stove
At Rothera we have two chefs so there is no food shoping to worry about etc. So when I went to Fossil Bluff it was fun to make food for the three of us there for the week. Most of the ingredients are dried and have to be rehydrated so you have to think in advance – dry corn, carrots, peas, beans, onions, olives, blueberries, egg, milk, black eyed beans, ming beans etc.
The ming beans can we soaked in water and put on the window sill and sprout about 4 days later giving a little greenery to the meals.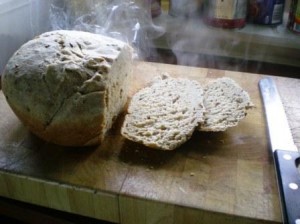 The bread I made was with wholemeal flour and dried yeast the problem was that straight out of the oven it smells so good you end up eating way more than you should.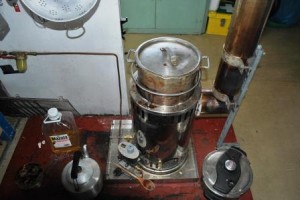 The oven is a pan with a trivet in the bottom to hold the thing you are cooking in the warm airspace with a lid on top on the reflex stove which is fueled with Avtur dregs from the plane fuel drums at the skiway.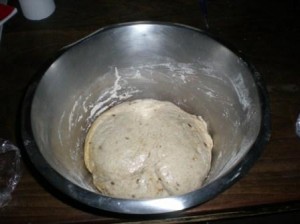 I also made some pizza dough for pizza one night.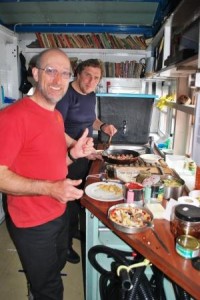 The guys piled on the ingredients..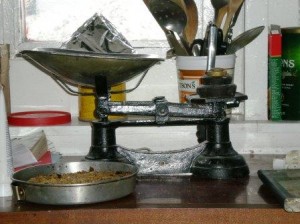 The scales are old fashioned…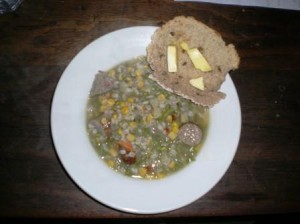 Soup and bread for lunch – tasty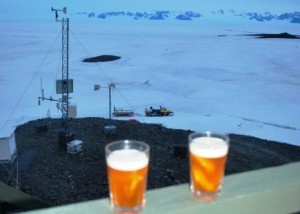 Jelly with whipped dried milk for dessert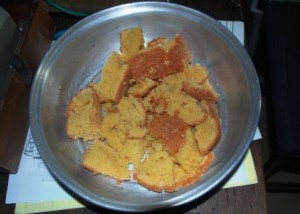 For the all day dessert trifle will use up many hours! First make the victoria sponge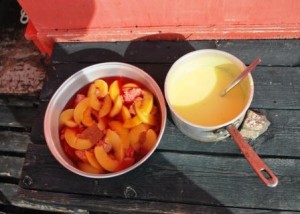 Then pour over jelly with peaches and let it set followed by making custard and pouring that on top and letting that set.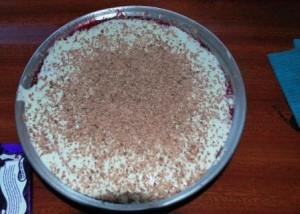 Then spend 3 hours whipping dried milk for a cream topping and grate chocolate on top.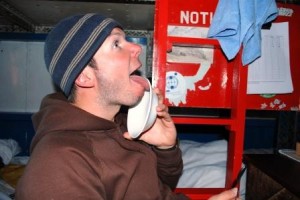 Eat and enjoy!
One Response to "Culinary delights on a reflex stove"
Yummy !!