Day 2 Atlantic Cup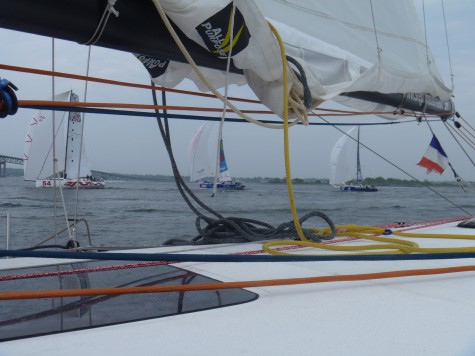 Racing was postponed while the breeze attempted to fill in. Finally we got a race off but it was necessary to put all out crew weight forward and low as the Class 40 has a very wide stern with lots of surface area causing drag.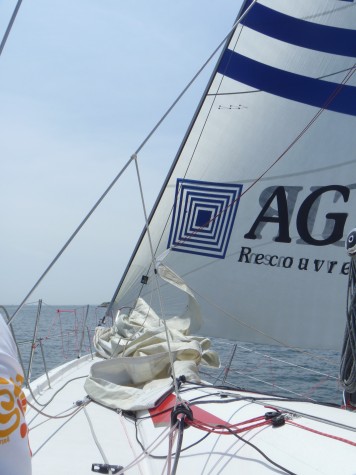 We saw a lot of the Code 0 and the big spinnaker. Tons of sail changes can't even remember how many in only two races.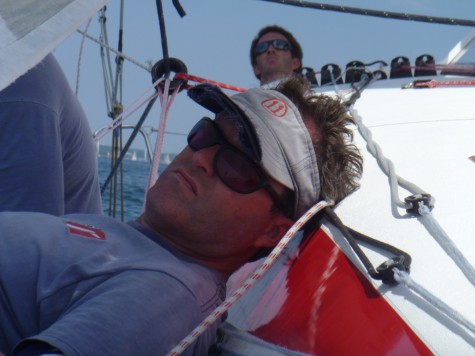 Our tactician PJ sitting on the leeward rail under the jib getting a tad frustrated!
The current turned on and at some points it was a struggle to make it against with limited wind. The last race of the day was shortened to finish downwind at the entrance to the harbour. As with all days of hardly any wind positions changed rapidly and we went from 3rd to finish 6th on the last race. With these boats a few knots increase in wind will propel the boat quickly past a boat that didn't get that wisp of wind.
Our results were 3, 6, 8, 5, 6 for the inshore series ending up 8th overall in the Atlantic Cup – joint 6th in the inshore portion of the event out of 14 yachts.