Sailing and cooking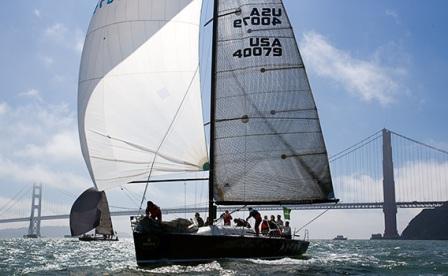 I had a great weekend doing my two favourite activities – sailing and cooking. I raced Astra the Farr 40 on Saturday and cooked Sunday for a superbowl party at Mary's. The kitchen at her place is the size of my house! We did a mexican feast for dinner and had fruit tarts and expresso chocolate cake for dessert.
 I am now official 'over the hill' being 30. Not sure I am into it – so far I had a 'birthday' card from my health insurance company saying my premium is going up as I am now in a higher risk age group! I'm not sure out about that they obviously don't know what I did in my 20's.
Hope you had a great weekend.