This weeks food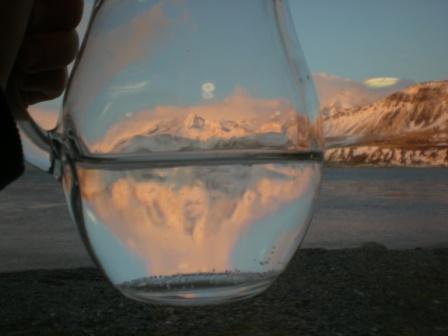 The dawn was stunning this morning. Tommy borrowed my camera and took this shot through the water jug.
I was on cook and as we had ricotta cheese that came in as a treat I decided to make spinach ricotta and chicken encilades with spanish rice, refried beans, salsa and raw vegetables. The boys except Ali liked the spicy encilade sauce.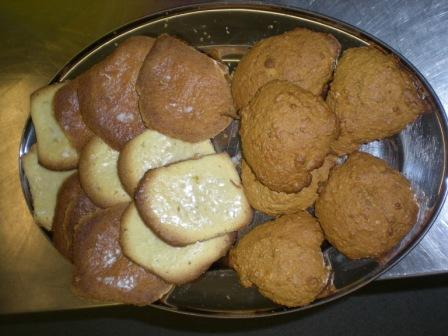 Dessert of fruit salad with lemoncillo cookies – the lemoncillo was the stuff that Maureen homemade for midwinter. For snacks I made bananna, nut and oatmeal cookies.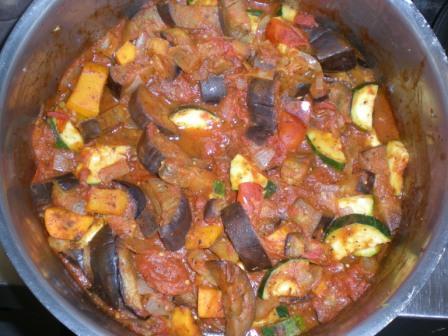 As there were quite a few aubergines going off I made a pasta sauce from them before they became mouldy for Rob to use tomorrow night.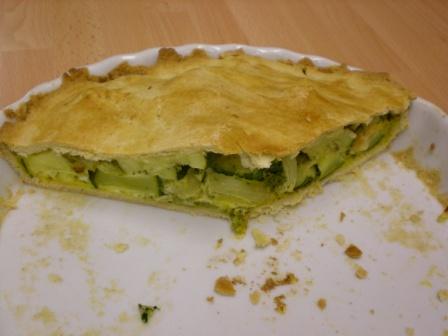 As the courgettes were also going rather limp I made a pie which originally didn't seem to go down well with the guys but Rob and Ali decided it was OK.
Meanwhile as I was on comms and it was my maintenance week Matt Boat took the boating duties of which there was quite a lot today with two reefers in the bay and transhipments from Saga Sea and Fukei Maru.