Archive for September, 2008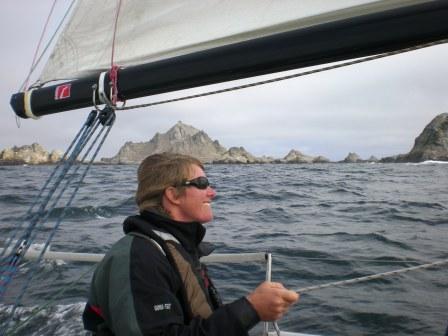 We had perfect conditions yesterday for the Farlonnes Race. Intially it didn't look so promising with a 5-10 forcast and it was gray, overcast and cold out. It turned out to be a beautiful day with a lot of wildlife including a pod of whales – two breached right in front of us in unison and we also witnessed about 100 seals feeding on a school of fish. Marin side of the channel paid going out with a large 40 degree shift to the right meant that we rounded next to the 78 and 56 footers in the class above who started 5 minutes ahead of us.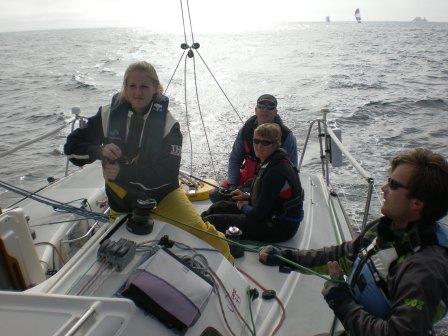 We only had one boat an Express 37 ahead of us in our class and pretty quickly after hoisting the spinnaker we managed to climb over them. However, the Olson 40 came on strong and passed us a few miles west of Bonita. We managed to get them back in the bay and finished first over the line in our class and first in class. Annabele enjoyed her first sail (she was a little bored at first as it was a long time going upwind) and the wildlife and looked like a veteran in her sailing gear. The enterance into the bay was one in a million completely clear with 10-15 knots, spinnaker up and the lights of San Francisco looking beautiful in the cool crisp night. Another late night but a very enjoyable race.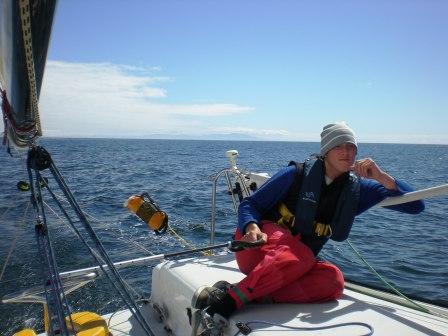 See more photos click here
Just another rant – the Olson tried to luff us up after dark us with a spinnaker and them with a jib. I wish people would read the SI's and NOR's and realise that the RRS are turned off after dark and the COLREGS are in effect. So although windward has to avoid a collision with a leeward sailing vessel leeward can't luff you up.