Archive for December, 2009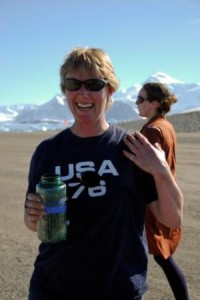 After the run and before the 15km bike ride.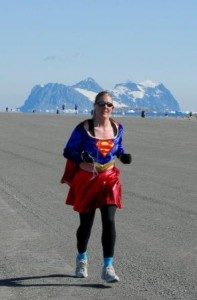 Super woman terri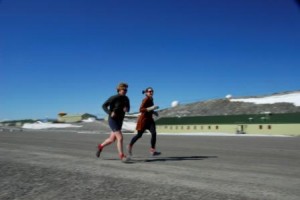 Today was the annual 10km run and I think 21 people started and 19 people finished. Claire and I finished with two of the boys behind us having been lapped a few times by Matt Doc the winner. Claire dressed up as a brownie in her original brownie outfit.
I went for a 5km row this morning and then was meant to go diving however, there was a lepoard seal so instead I bicycled 15km on the runway. So to see out 2009 it was 5km row, 10km run and 15km bike ride and I am going to regret it for sure tomorrow morning!
It really was a beautiful day for it. Time for dinner and then the garage New Years party. Happy New Year to all of you.