Archive for July, 2011
A few of my friends seem to be doing charity walks but being down here I am walking for science instead!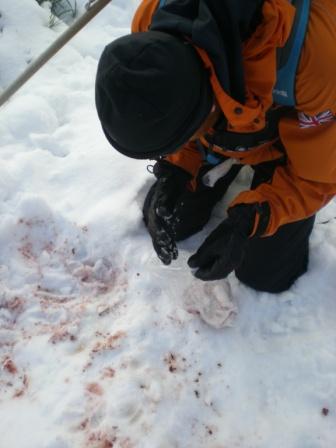 Today I went with Ali to Maiviken beaches to collect seal poo. As we are in winter conditions he had to have someone with him which gave me the perfect excuse to go for a long snowshoe for work.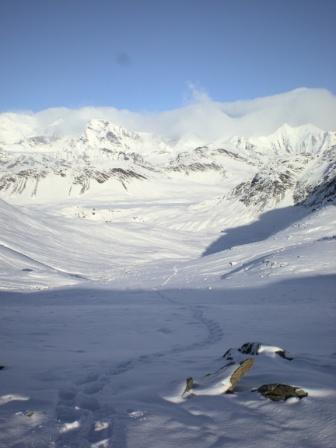 I skinned along the track changing to snowshoes at the church. Such a stunning day – this picture was taken from Deadmans looking towards Gull Lake. You can see small tear shaped avalanching on the sides of Brown.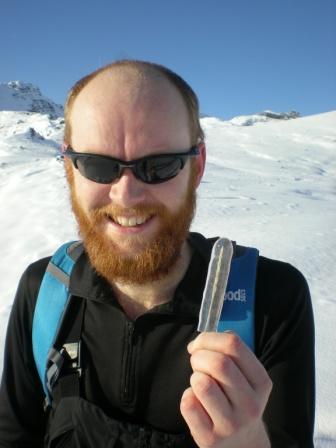 When we got over Deadmans at the top of cardiac hill there were ice covered grass like I had seen at Shackletons waterfall on Sunday. Ali decided they made tasty ice lollies.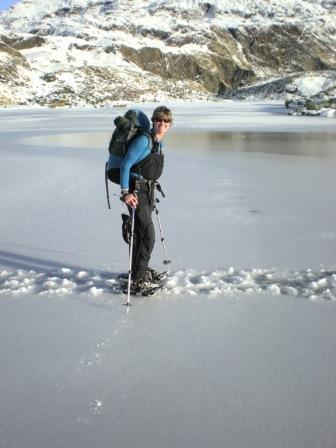 When we got to Evans Lake the ice was thick enough to walk on. I am standing on the trail of a fur seal which froze solid in the slush ice. We followed it to see if it produced some samples for Ali as the lake was frozen solid the seal had made a long overland journey from Evans Lake to Tortula beach.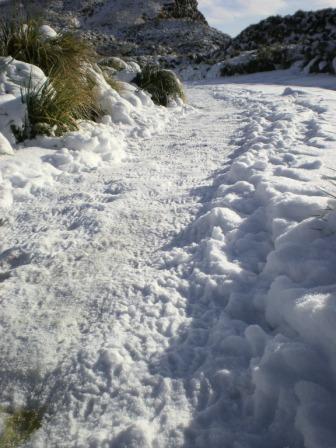 This is a penguin motorway – the few gentoos remaining in the colony go out to feed every morning and back at night.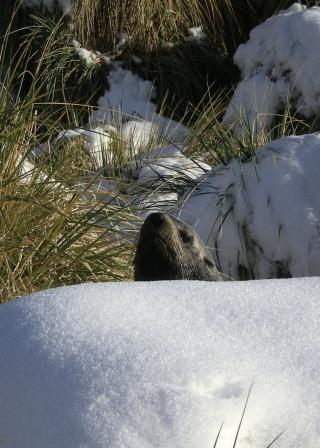 Finally we got to the beach and found some seals hiding out amongst the tussock.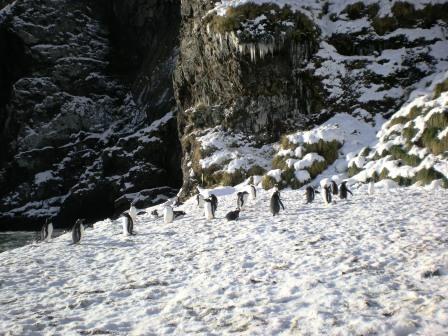 Some of the gentoos were hanging out on the beach with icicles hanging off the surrounding cliffs.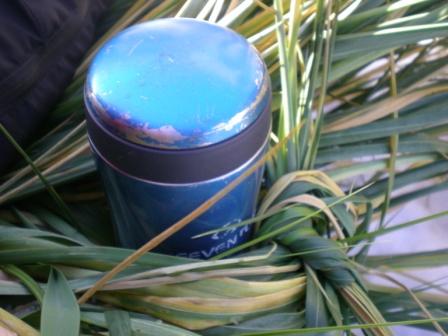 After looking for samples along the beach we had lunch finding some tussock to sit on. Being American I needed a cup holder so made one out of the tussock by tying it together.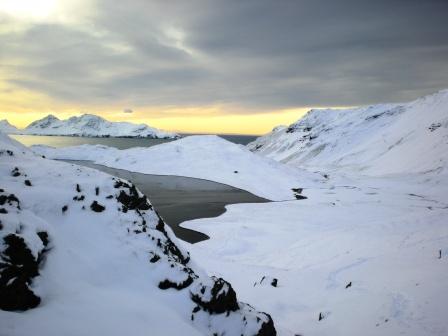 As the sun went down the light was beautiful I kept on stopping and looking back to the beaches. We rarely see sunsets as Duse over shadows base.
When we got back after 5.5 hours (around 12km) of snowshoeing – which by the way is quite difficult over tussock – we put the sauna on and relaxed for a half hour. Before dinner I jumped on the bike cycled 20km while watching an episode about Oliver Cromwell, Charles II, James and finally William of Orange. Quite a full day – beautiful weather.