Archive for August, 2011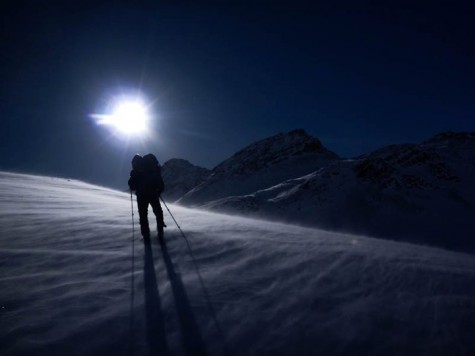 The skiing in Pinnacle Bowl on Monday was not as great as Saturday due to the high winds on Sunday scouring away a lot of snow. Tommy, Matt and I went up to the Bowl and despite lots of slabby snow Matt did a good job of learning how to ski and doing some turns. It was windy as you can see from the picture so there was quite a bit of spindrift.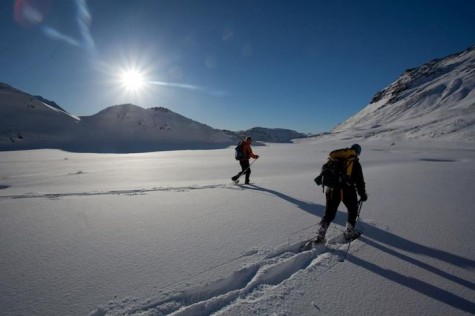 Tuesday Ali, Sam and I headed over to Maiviken after lunch to collect samples for Ali and to watch the gentoos returning from sea. Every morning they leave the rookery and go to sea to feed to come back in the evenings. There are around 1000 of them which means they were sucessful this last year with low mortality rate amoungst the chicks. This time last year there were about 25% of this years numbers. We skied to the hut and then snowshoed to the beaches from there. When we got to the beach the swell from Sunday had scoured the beach leaving sheets of ice.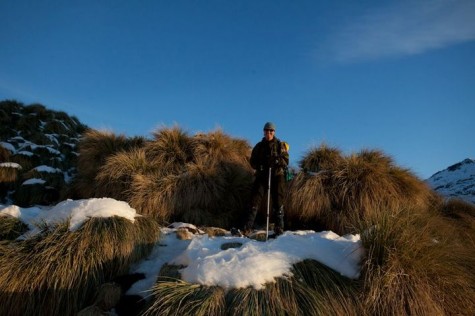 I was able to shoot quite a bit of video which Sam is going to edit into a little movie with some of her photos. I will put a link up when we have something to show. Below is one of her shots it was hard to get them in the action of jumping out of the water onto the shore!

We stayed the night over at Maiviken as it was very late by the time we left the beaches having collected all the samples. It was a clear night so Ali and Sam took some pictures of the milky way and some star trails which were really beautiful as usual. Early Wednesday morning we headed back to base. The temperature had increased substantially in the night leaving us with heavy wet cement to skin back in. It was hard going as we were carrying a whole ski length worth of snow up the hills! The contrast was so poor that when it came to the downhill after Deadmans I came halfway down and after a few scrapes of my skis as the snow was thin in some places I took them off. Sam, Ali and I continued with skis strapped to our rucksacks and snow shoed to the track before going back to skis without skins.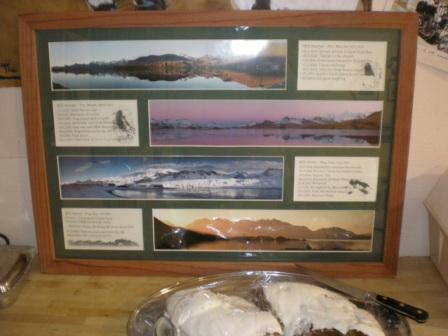 As it was Rob's 29th birthday we had a tasty chicken dinner made by Ali and gave him a bunch of presents. I made the frame from California Redwood and Sam took the stunning panaramos of base in all the different seasons. The mount was cut by Ali which was hard going with the staggered photos and dates. Tommy made a beautiful hip flask out of copper sheet which he hammered and then soldered together. The flask was filled with some whisky from Robert made at a distellery near to where Rob is from in Scotland.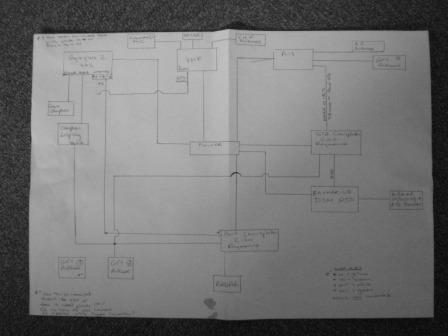 Trying to understand and therefore fix the electronics on the boats led to me making a block diagram of how it all goes together. Can't problem solve without understanding how it works in the first place!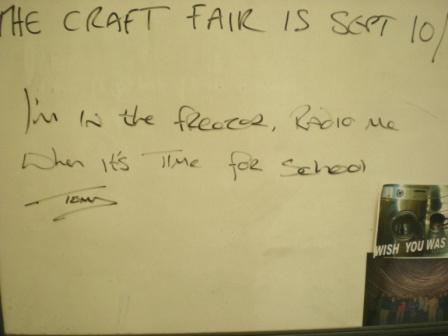 Yesterday we had boat school which was taught by Matt the topic being Search and Rescue planning. Seeing as he was a Coastguard Search and Rescue planner before coming south it was extremely informative and well written. He has been working on a project called Findafid since we got here – as I was not impressed by the search pattern information we had and asked him to use his vast experience to come up with something better which he has done.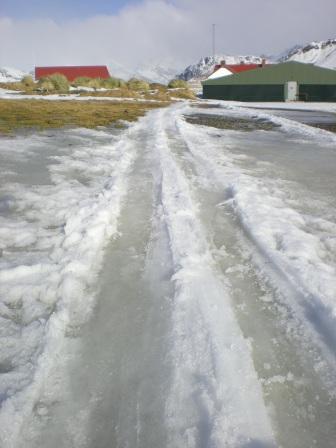 The track was quite bare in someplaces when it came to the lunch time skinning session yesterday but with last nights and this morning snow that should be fixed by lunch today! This morning I am on earlies and it is not too nice out there. Low visibility with wind and snow. However, tonight as we will get freshies in today we are going to have a feast of salad which is very exciting.
We have La Manche the reefer coming in today a long with some krill boats. As the toothfish fisheries closes 31st August we will only be dealing with krill boats after next week and Katie will be back on base after almost 2 months away observing on San Aspiring. This weekend will be busy with boating and as it is a bank holiday monday it will be raining I am sure 🙂