Archive for January, 2012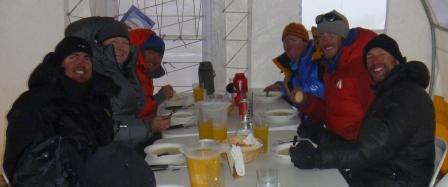 The oddest steak dinner I have had! Three course at base camp on Horcones valley side after coming down. Wearing full down and the door had a large crack around it so I kept on having snow blow in as it was blizzarding outside all over my dinner!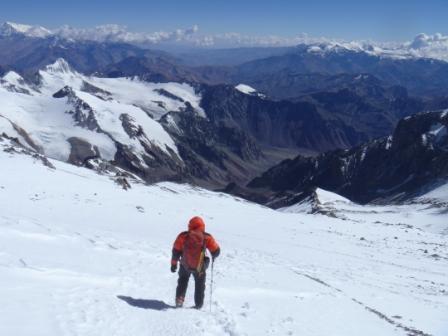 The view just after I turned around. The Andes spread out below. Jonathon assistant guide ahead of me heading down.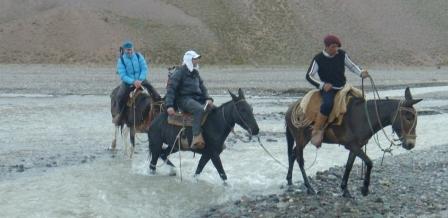 Mule ride across the river early in the morning in Vacas Valley on the way to the mountain.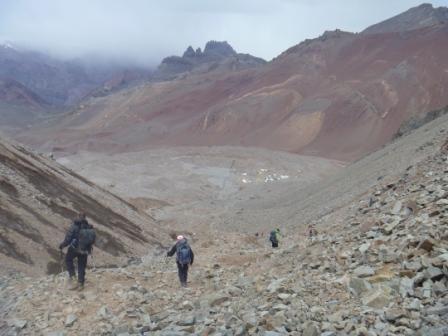 Looking down at basecamp along the route from basecamp to Camp 1.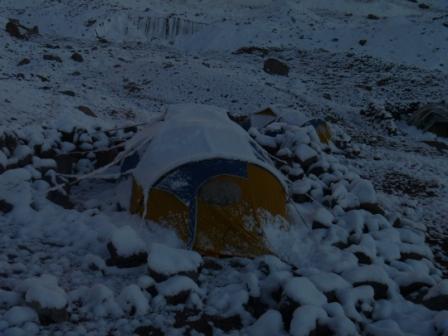 Snow at basecamp on the Vacas Valley side.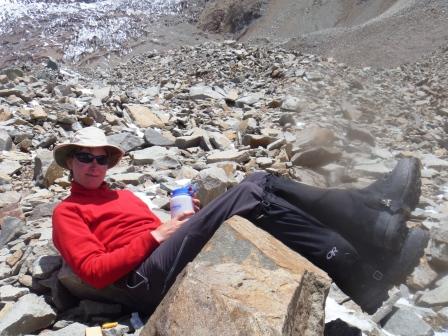 Relaxing on the way to Camp 1 with a cache of food and equipment.

Hoare frost covered my sleeping bag quite a few mornings in a row. So glad I took the BAS bombproof bag to the mountain I was the only person who was warm the whole time.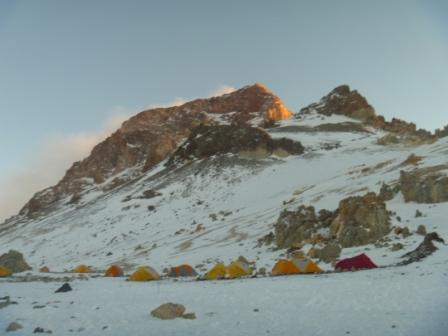 Sunset over the summit from high camp. We stayed at high camp for two days the night before summit day and the night after.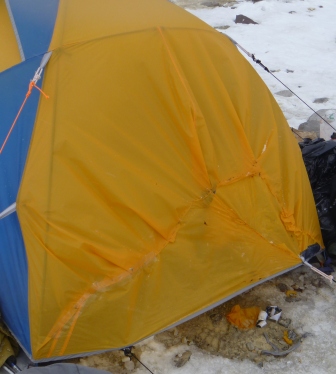 This is the tent I repaired at 20,000 feet while the others summited. I was turned around at 6400m and after getting down the assistant guide was melting snow for water and unfortunately the tent caught alight and the front vestibule was burnt as was his clothing, beard and he ended up with melted nylon on his hands creating blisters. A very close call which I am so happy was not worse as I would have been evacuating him off the mountain! I spent the afternoon sewing sections of tent together so that the tent could be used that night when everyone came back to high camp luckily it held in the very high winds we had that night and temperatures below -15 C.