Archive for September, 2012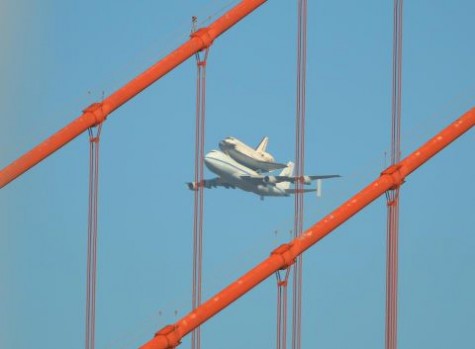 I didn't take the above picture but it was the view I had from Darling while I was working on her this morning. Pretty amazing seeing it go by just above Sausalito with a fighter jet just behind it.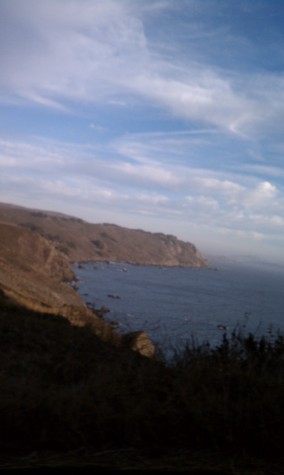 After work I headed over to Stinson beach for my friend David's rehearsal dinner and caught up with some old sailing friends. I love the drive out there this time of year the california coast is stunning.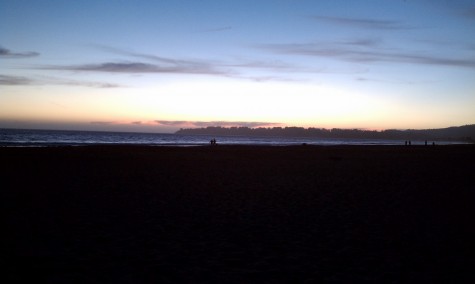 The sunset at the beach was stunning and the food delicous. Back home early as I have to get Darling ready for a day cruise on the bay tomorrow so it will be 6am wake up to get to the boat at first light. A relief skipper will have the helm so I can head back over to Stinson for the wedding.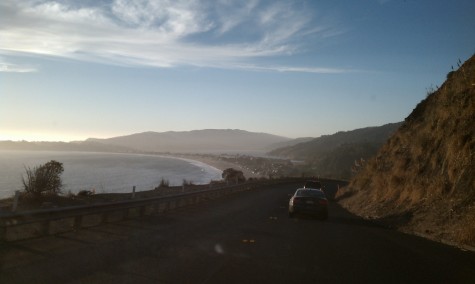 Looking forward to it.
The last S is that my right shoulder has been giving me some gyp the last few days so I am biking instead of swimming in the morning and today I had a deep tissue massage to attempt a fix but it is still not a happy situation. Finding it hard to use my arm so I am hoping it will fix itself with some time off swimming.