Projects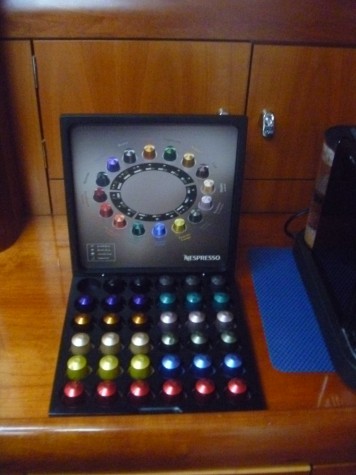 Coffee Darling style capsules that go into the coffee maker – confusing colours!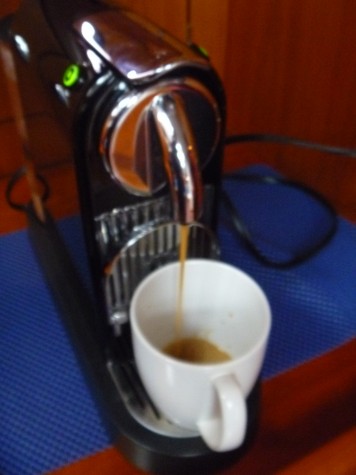 With the very long days this last two weeks I have actually had to drink coffee to wake up in the morning.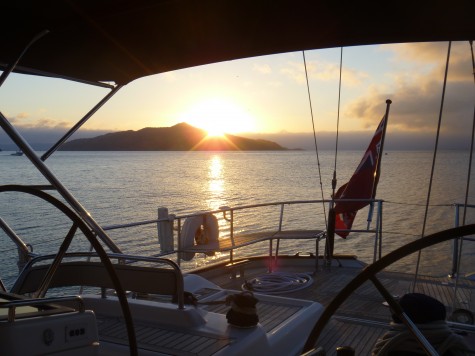 Sunrise at anchor looking towards Angel Island on Sunday turned out to be a stunning day unlike a few days before when we had lots of fog.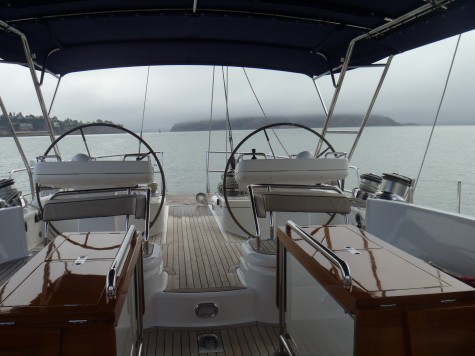 Fog  shrouding Angel island from our anchorage off Ondine's resturant Sausalito.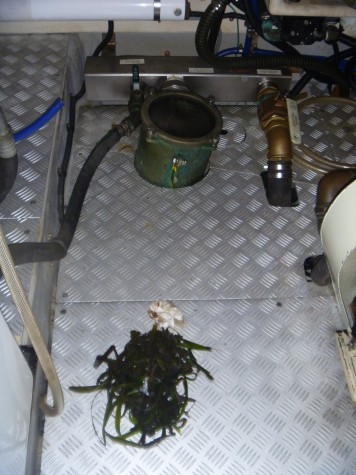 Sea grass removed from  engine and generator intakes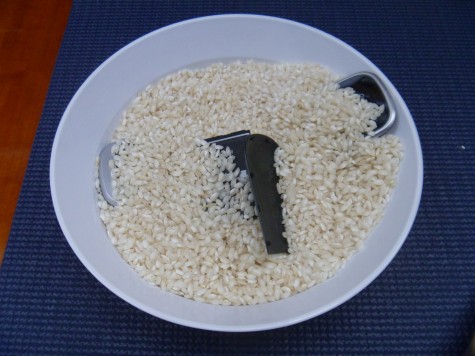 My phone in a bowl of rice attempting to save it after a dunking in salt water. It wasn't revived…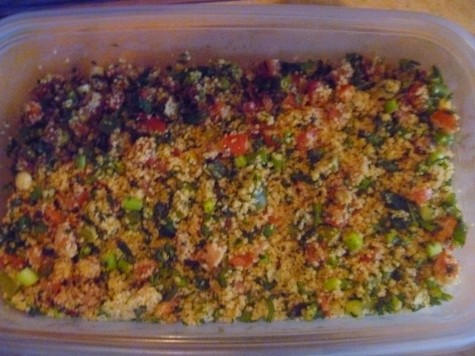 Tabouli (recipe from my friend Olivier) for the guests on Sunday. We had 12 aboard.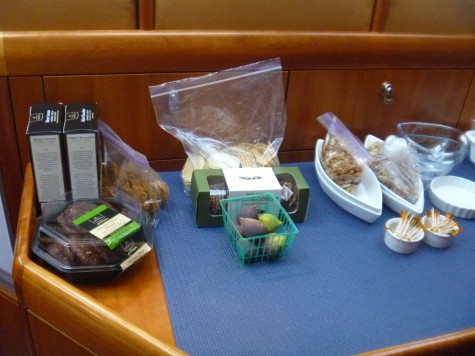 Food all ready for Paige to serve out to the guests on Sunday's AC45 viewing.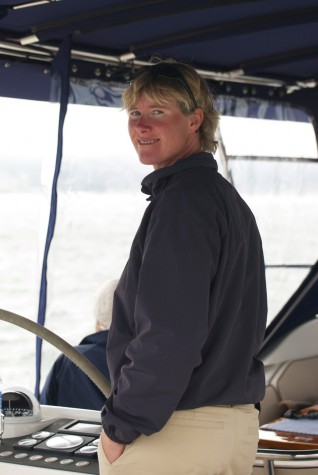 At the helm of Darling keeping the boat on station.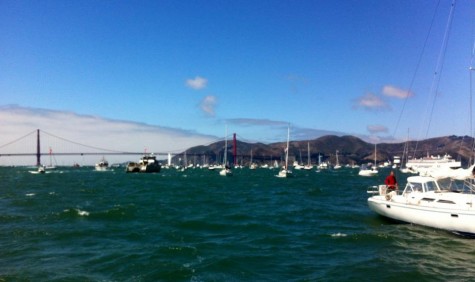 Surrounded by 450+ sailboats, ferries, motorboats all crowding to see the racing.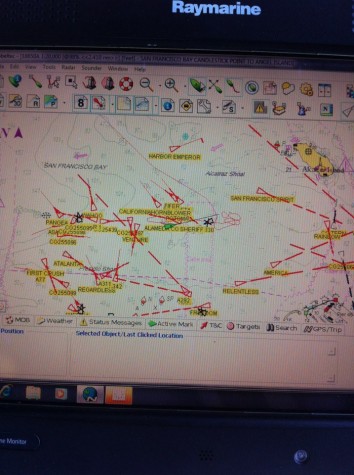 AIS shows how crazy it was for commercial traffic but there was also all the boats without AIS.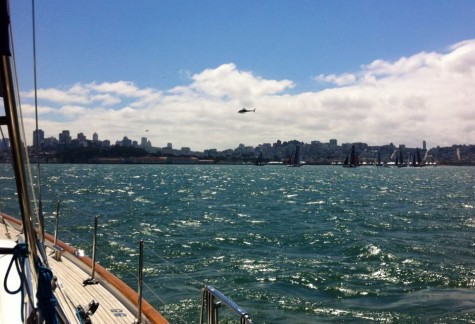 One of the fleet races starts.
People keep on asking how the AC45 racing was! Frankly I couldn't tell you I was concentrating too hard on keeping Darling on station and in a good position for the guests… A total of 145 hours work in two weeks. 4 days out on the boat. Basically it takes about 40 hours to set her up to go for a day sail and 40 hours to put her to bed! I haven't finished putting her to bed yet. Tomorrow time to wash down the hull and polish her and get the interior back in shape.