Back ashore
I spent the last five days cruising around the Florida Keys on a Bendy Toy doing my Master of Yachts 200 ton practical course followed by an on the water exam and an oral exam it all went well. The above picture is of Stiltsville which is a village in the Biscayne Channel which is now derelict.

It was fun messing around doing MOB drills, anchoring under sail and lifting anchor under sail etc.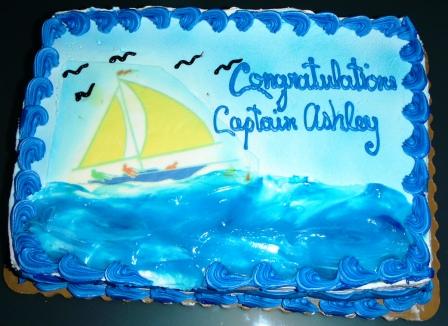 The cake was thoughfully ordered by Steffi – thank goodness I passed! The Gastesi's put on a great party for me about 30 people turned up from the local sailing community. All good fun.
Update: Just heard from one of the guys I did the theory exams with and looks like out of our class of 10 only 3 people ended up passing after the 17 days of courses and exams. The class I was with for my practical though had a much higher pass rate.