Hectic day!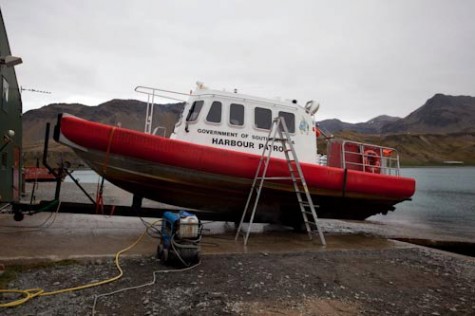 Today we had a bit of an epic day in the boatshed. Pipit the jet boat we took out on Friday had to go back in at high water today as the weather and height of tide wasn't looking good for tomorrow or Friday. We completed the following work on Pipit since Friday (taking the weekend off obviously!).
* 6 monthly yanmar service which includes anti corrosive zinc replacement/checks and oil change (all 10 litres per engine)
* Built a bracket for the direction fiding, radar and radar reflector mast that has to be dropped down to get the boat in the shed. Up until now they were using a broom handle Matt and I didn't like the system as it meant the engine hatches had to be left up etc.
* Pressure washed the bottom of the boat and the decks
* 100 hour service of both jet drives including anode replacement and full cleaning of parts and regreasing
* Installed exterior engine alarm at outside helm station (tommy did a beautiful job)
* Added the AIS and Iridium to the emergency comms batteries (again a tommy job)
* Created a diagram of all the fuses and circuit breakers with labels (Tommy job)
* Layout of the windlass that we are going to install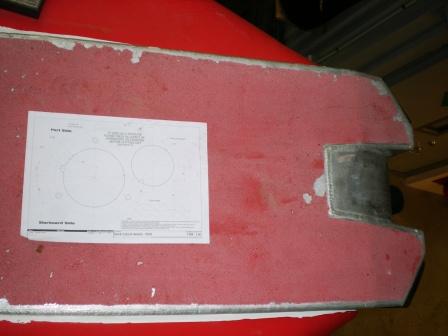 * Anchors and sea anchor out and checked cleaned and shackles wire tied
* Cleaning of bilges (Matt job)
* Re write of job descriptions and creation of tools list for the jobs
* weekly check which includes webasto heater, safety equipment, normal engine checks of fluid levels etc.
* steering system checks and hydraulic fluid checks
* painted the forward handrail on the aft side black to stop reflection of the ice light at night back into the helmsman's eyes
So we put the boat back in on the rising tide and put Prion on the trailer and hauled her out for a two monthly jet drive/hull clean service. After seeing the state of Pipits bottom and experiencing a 4 knot drop in speed and a sluggish helm I decided 3 months was too long between haul outs so created this two monthly service. With it being a large procedure to hook up the trailer and do the haul out we will endevour to time it so the 4 monthly serviced boat goes in and the other boat comes out for its two monthly on the same tide like we did today.
Prion's bottom was as bad as Pipits so I pressure washed one side and then started servicing the jet drives while Matt pressure washed the other side of the boat. At 2:45 we put her back in the water and took an hour and half off for lunch as we had been none stop since 9am.
It was a gray damp and dismal day but seeing as we were pressure washing it didn't really matter that it was raining as we were going to get wet either way!
One Response to "Hectic day!"
Tommy Whitfield March 23rd, 2011 at 2:25 pm

A job well Jobbed. well done.