Fencing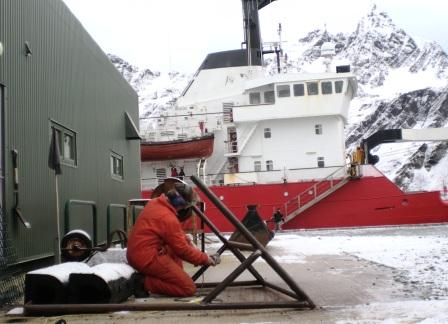 I spent pretty much the whole day wire brushing the new wharf fence welded by Matt Holmes (mechanic). This is going in alongside the jet boats to stop them ending up on the wharf during a storm tide.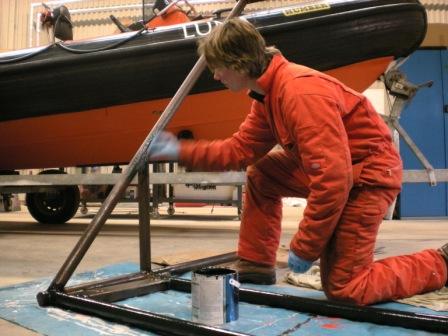 After wire brushing it was time for a coat of paint. I will put two coats or maybe three before we put on the fenders.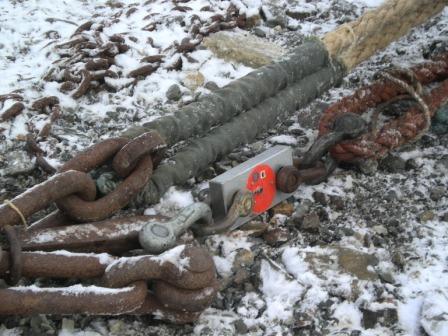 Meawhile Matt (boat) and Robert (government officer) carried out load testing of the wharf bollards and line chains.

As the jet boats could have been damaged if the lines or bollards let go we decided to move them safely out of the way.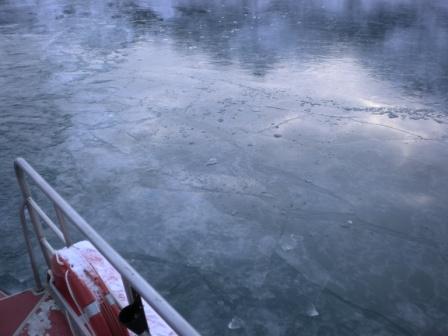 On Sunday the cove had cleared of ice but after a cold night last night we again had some ice on the surface to break through with the boats.