Steering and fences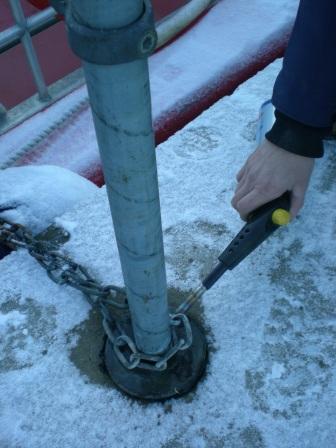 The posts next to the jet boat needed to be removed for the fence to go in place however, they were frozen in the socket. Matt put a butane torch to the metal while I used a sledge hammer as a bosuns persuader!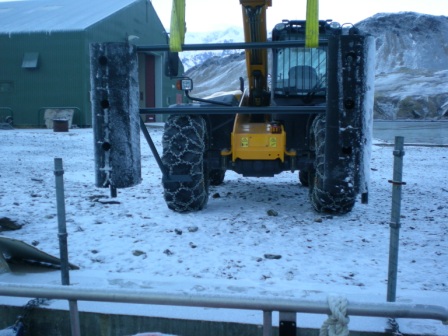 The fence was finally dry so Matt and I attached the fenders and using the JCB and a sledge hammer put it in place. As the ground is a bit too frozen we will wait for it to thaw in the warmer weather before digging the angled legs in place.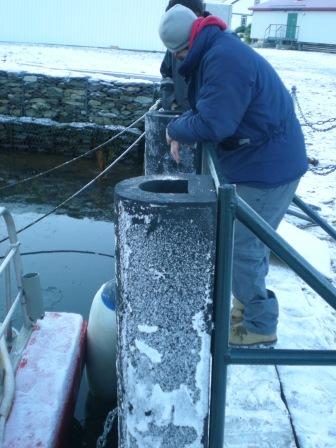 Matt leans on the fence he welded together surveying the jet boats!


I struggled to replace the seals in the hydraulic steering ram on Prion one of the jet boats. What a hassle! The rod end needed to be removed to put on new shaft seals and when I went to unscrew it for a start I had to heat it up to break the loctite bond but then it undid fine until it got 7/8 of the way off. At this point the thread was damaged probably occuring when they manufacturered the unit as it has never been taken apart. It got to a point where it would not go on or off. What to do? No spare unit which is not great seeing as we are 1000 miles from no where and it means the boat is out of commission.. Fortunately the ship was in and they have a workshop which means we could fabricate a new stainless fitting if necessary. So we ended up hacksawing the last 1/4 inch of thread then removing what was left from the end fitting and cleaning up the threads.