Speedy Sheep Shearing
It was a wet and windy day so not a good one for a walk to Pembroke Light. Instead we visited the Reverend Hines and his wife at the Deanery and did a bunch of emails. So not an exciting day really.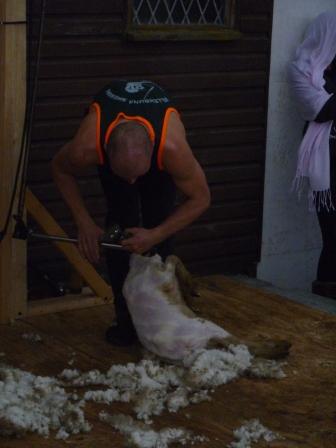 There was a speed shearing competition at the local pup which Ken took me to.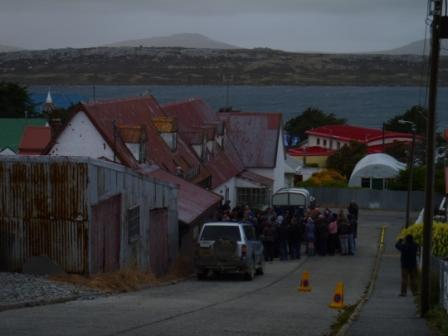 The shearing was such a big event they closed off the street!
Then dinner at Leigh Anne's (one of the rat team) with the rest of the guys that came back on the Pharos. A very tasty dinner of fishcakes, salad from the garden and squid curry.