Day 2 – fog, rain, wind up and down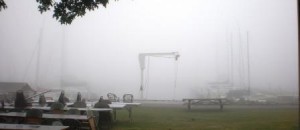 I guess the pictures says it all. We have been here since 8am it is now 10:45 and the fog has thinned and thickened. A 35 knot squall came through and blew the tent down and now it is back to 10 knots. Everyone is watching youtube, working or playing on facebook…. the waiting continues.
————
Next assessment at midday. We are now watching Morning Light… Genny is cringing in her seat!
———
We never got out on the water so we ended up playing volleyball at the collage we are staying at. Tons of fun followed by a great dinner at the Kohler Art Center.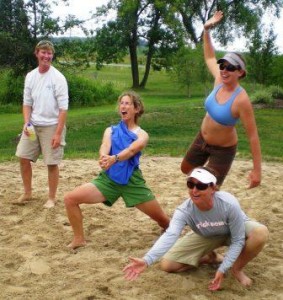 One Response to "Day 2 – fog, rain, wind up and down"
Its better here in Tonsberg, on the Olso Forde I got a sunburn yesterday, raining today

XXXX DAD