Impellors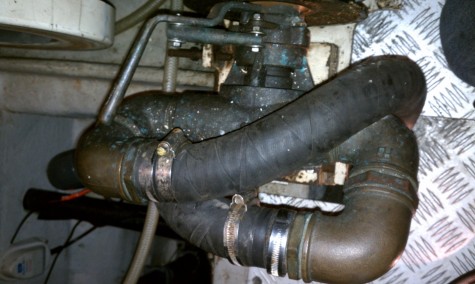 The engine driven bilge pumps clutch wasn't engaging and the wheel was moving around quite a bit so time for a full service.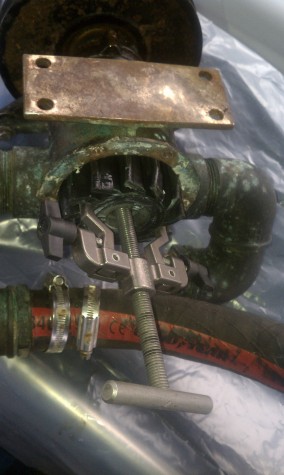 One impellor puller later…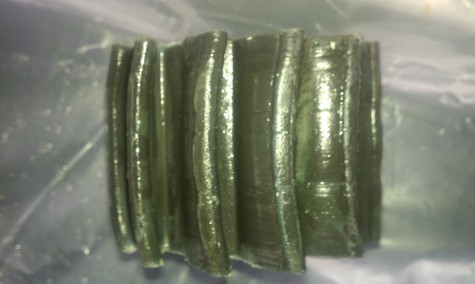 The impellor was in quite a state with damage to the blades so a new one is on order along with a few gaskets and some other parts and pieces.
This shows why you want to use fresh water to test the pump or flush it through after emptying a bilge that has salt water in it. The impellor has left a 'footprint' in hard salt deposits.
One Response to "Impellors"
Paul Cunningham December 11th, 2012 at 8:21 am

Looking at the pump face reminds me that the gasket will need replacing after both the pump face and plate face have been carefully cleaned. Both of these are constructed from brass and therefore the correct gasket for this application is paper. If no gasket is available a good (usually better) substitute can be made from the best quality paper known to a marine engineer – an British Admiralty chart. Make sure it is not needed before using a chart, as the navigator is likely to get a little peed. Good tip for use at sea though, and SO much better than that horrible jointing compound much used by bodgers.