South Georgia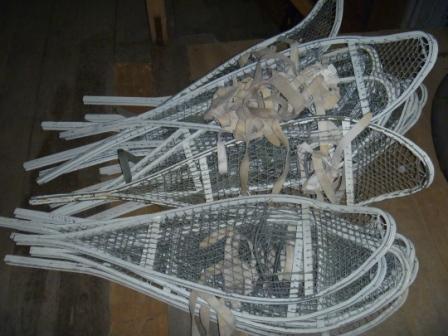 I spent the morning helping Sarah out at the museum emptying all the cupboards over there of excess outdoor equipment much of which is very outdated being from the early 80's.

It seems such a shame to be throwing out all the military snowshoes and skis. In fact I am bringing a set of each home as I can't bare to see them be thrown in the tip. Maybe when I have a house they will look good above the fireplace. When the military garrison left it seems they left behind a full set of skis and snowshoes. Sarah kept a certain amount of military gear as it will soon be considered artefacts for in the museum.
I was able to snag a hard ski transport case which will be useful to get my skis home in one piece and also a few other bits and bobs including some arctic warefare tent booties which after a wash will be perfect to keep my toes warm up Aconcaqua.
Yet another stunning morning giving way to rain in the afternoon. I am trying to savour as much of my time left on this amazing island.