South Georgia Farewell Dinner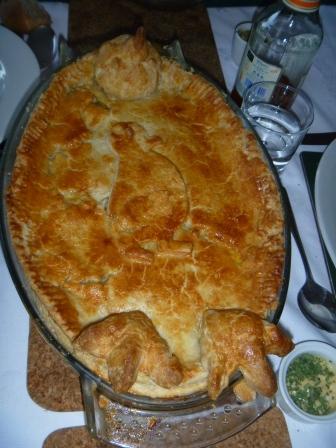 Gentoo Pie – obviously without real gentoo!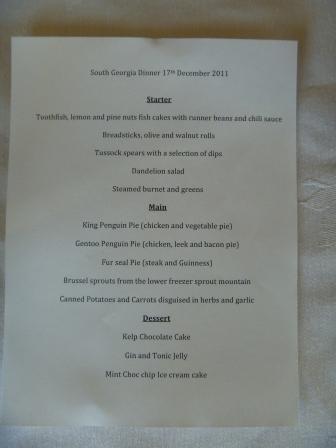 The amazing menu Sam put together.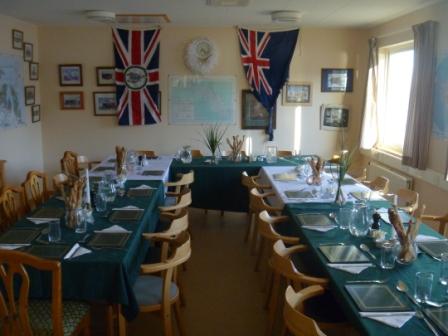 The table setting was beautiful with the SG flag flying on the back wall.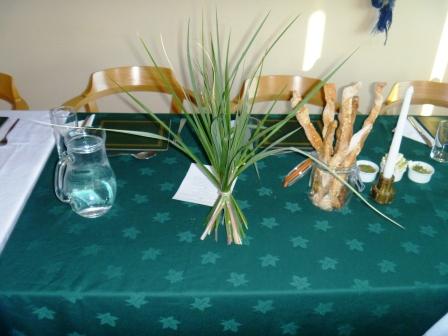 Tussock floral arrangements.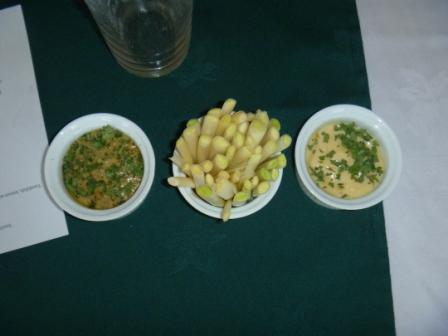 Tussock spears with dip as a nibble.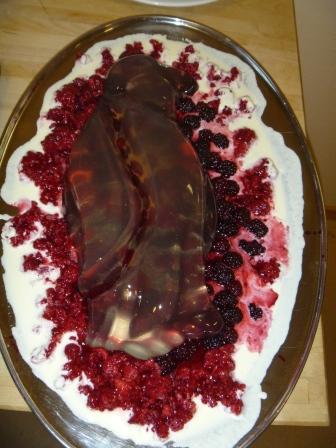 Gin and Tonic penguin jelly.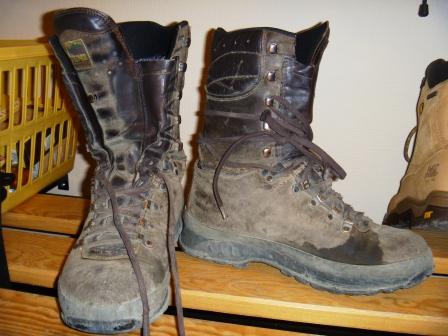 My boots are well and truely worn in! The stitching is now all gone so it is a good thing I am leaving the Island.
3 Responses to "South Georgia Farewell Dinner"
Ashley … it's hard to believe your time in South Georgia has come to a close. Thank you so much for providing such a great chronicle of your adventures among the (seal) pups, penquins and pommies.

Have fun on your big climb.

Best Wishes for 2012!

Amazing food, oh so imaginative, where are the people tho. what an incredible send off, so sad to think this is the last of your magnificent pics Love you Mum and Dad

Loads more to come!