Talent of South Georgia and a little sewing job!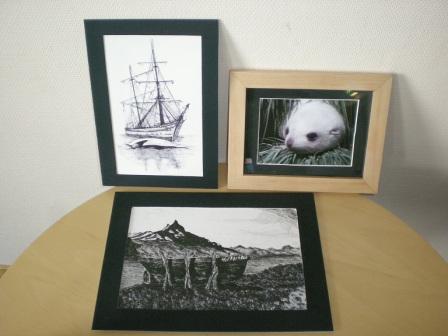 These are a few of the presents people made for Secret Santa. There are a talented bunch of people here. The one on the top left was drawn by Sam the Dr and the bottom one was my present from Tommy of one of the workboats which is now up on the shore near the hydro power station. I mentioned a few weeks ago when I was on a walk with him that I liked it.
Today I didn't get up to anything adventurous of amazing instead I used the day to do some chores like my laundry, clean my room, make a picture frame for a birthday someone has in January. I also read a few chapters in the book OF DOGS AND MEN which is about the BAS sledge dogs that left in 1994. I also sewed up the bottoms of my walking trousers from the 3320 climb!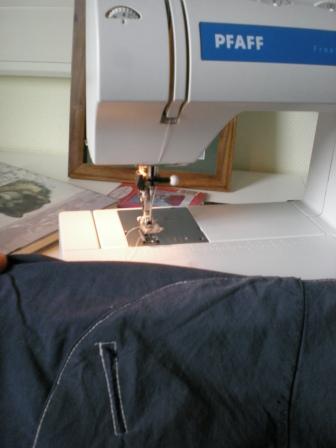 3 Responses to "Talent of South Georgia and a little sewing job!"
Tommy Whitfield December 27th, 2010 at 5:48 pm

the picture above will be worth millions in a few years Sash, you'd better keep hold of it, ha x

Of course I will Tommy boy. Now are you bringing your trousers to be sewn up after today! 🙂

Charlie perrin December 29th, 2010 at 6:35 am

Auntie Ashley can you leave the picture worth millions for me college fund please

XXXX