Archive for December, 2012
I seem to be adding more to the work list than I can sort out in a day so I have asked for reinforcements in the form of Matt from KEP as he will be leaving the island in a few weeks. Hopefully that will work out and he can work for me in January and February.
Today finally got all the smelly bilge water out of the engine bilge as I didn't want to fully clean it until after the engine servicing had been completed. I was able to see there were a few bilge switches that had been installed and disconnected etc. and was able to empty the bilge uptake filters and test the switches. It now smells of oranges in the boat.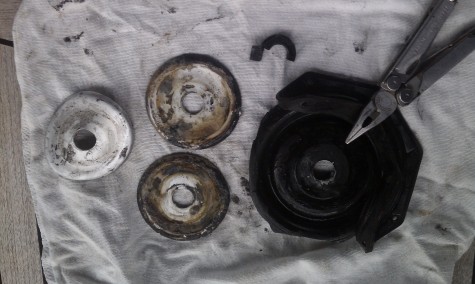 When I was emptying the bilges I thought it would be a good time to properly test the manual bilge pump as there are three systems to empty the bilges – electric automatic, manual and engine driven. So after investigation it seems I need to completely rebuild the manual and engine driven systems as neither are in a working state!! As you can see in the above picture on of the diaphragms is useless, a plate is bent the other plates are corroded and one of the nuts holding the plates to the pivot arm is destroyed.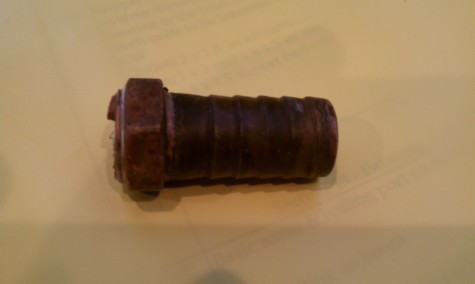 I found a leak in the prop water feed which on investigation was a cracked fitting which had been over torqued. Bit of a problem.. time for an easy out.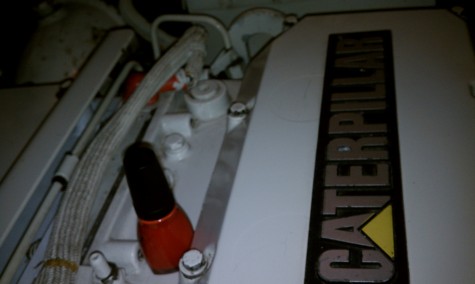 So why would I have nail varnish for a project on the caterpillar engine? Simple.. I use it to mark the zincs, bleed nuts etc.