A few photos of work as Expedition Staff on Corinthian II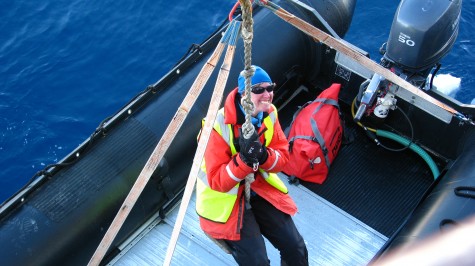 In the swing of things! on the crane after a landing. Luckily the guys didn't have a pile of snowballs like when we pelted Jonathon!
The team was great fun to work with. I don't think I have been that silly and laughed that hard for a number of years! Snotty nose (jelly fish parts) at Deception!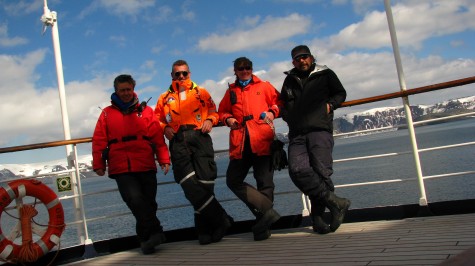 Chris, Jonathon, myself and Iggy waiting for the others to set up their cameras for a team shot. Sunny day at Deception Island.
Breakfast on the veranda at Port Lockroy we took the zodiacs around while the ship repositioned so had time for coffee before the tourists needed to be offloaded to the island.
One Response to "A few photos of work as Expedition Staff on Corinthian II"
Glad to see your blog up and running once again . Love Mum and Dad