Archive for September, 2011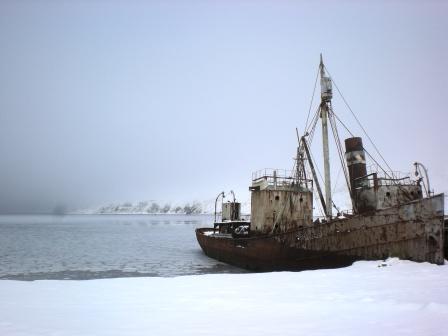 Base from Grytviken on not such a glorious part of the day while out skinning
It isn't always dingle days here in South Georgia and now we are in spring weather it is pretty volatile. A friend commented how bright it was down here and not so dull as he thought. That is mainly because I only ever post pictures of it being a beautiful day and also we have all the seasons in one day. Today it was snowing when I got up at 6am but at 12 noon I was out running on the beach in a gentle breeze and blue skies with sun. By 2pm it was averaging 30 knots with gusts to 50 white out at times and large white caps in the bay!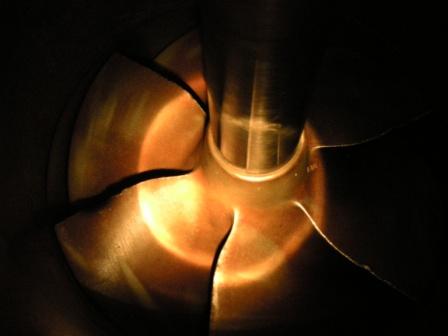 An arty picture of the impellors in our jet units on the launches from inside the unit as I was changing out the internal anodes. The horrible job of grinding off the non skid deck at the helm position was completed and a new section of adhesive non skid mat was installed. Also a new section was put in where you board the vessel.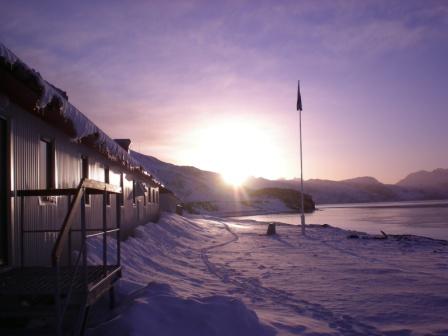 Prion's servicing is done and we got her back in the water yesterday in time for a Ice Fishing boat inspection. As she had to go back in at high tide it was an early morning.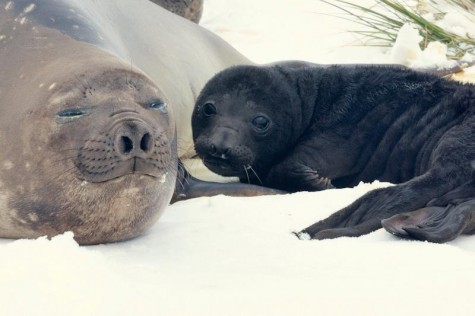 Picture of Pancake with mother by Sam Crimmin. Pancake has now been joined by another 6 ellie pups on the beach outside of Carse House.


I have started to make a table to go with the chairs I made for Dad's birthday. With the forecast for this weekend not looking that great I might have it all put together and primed ready for a top coat next week.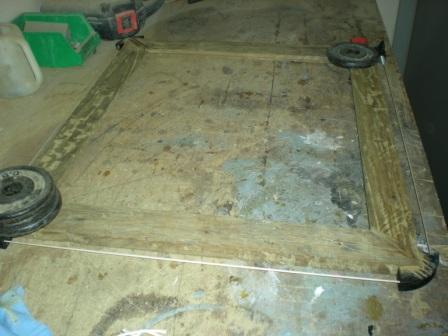 The midwinter picture needed a frame so using greenheart from the whaling station I made a simple rustic frame which Rob cut some glass for and Ali is making the matt for. Sam took the picture and has printed it out so the whole thing is a base affair.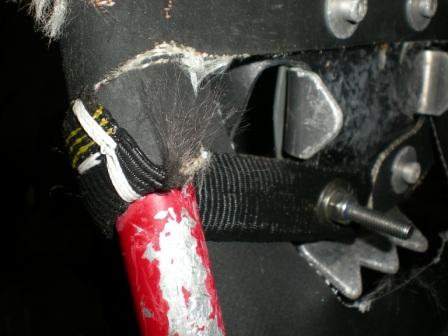 Yet more snow shoes to fix with the same problem on all of them. I also found that the Atlas ones have a problem with a weld that had failed on 4 of them so I gave them to Tommy to fix with some stainless tube, rivets and welding they were good as new.