Archive for November, 2012
Today I had a great relaxing day making a meal from leftover Thanksgiving holiday food.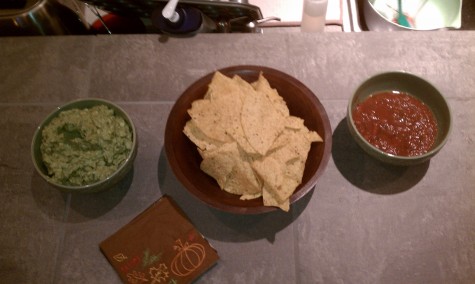 Started with Salsa and guac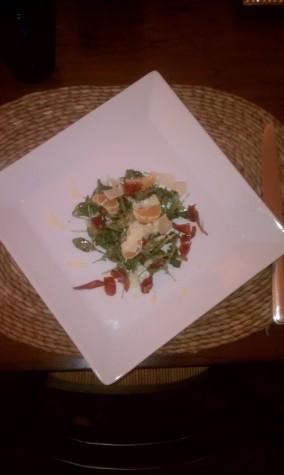 Next was arugula (rocket) salad with balsalmic mustard dressing, parmesan shavings, clemetine segments and baked crumbled proscuitto.

Entree of turkey soup (made from homemade stock) with dried cranberries and cilantro.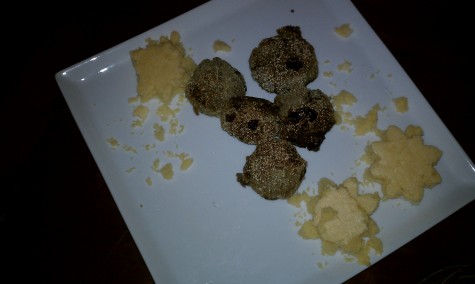 Served on the side were balls of stuffing coated in corn meal and star shaped corn bread.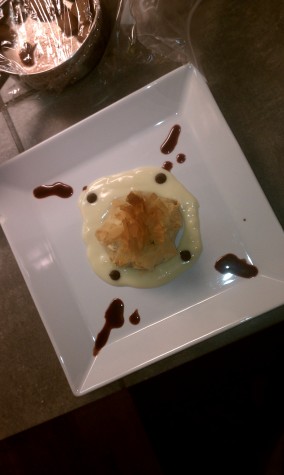 Dessert – choice of pear or apple phyloll parcels with homemade vanilla custard, port-cherry reduction and semi sweet chocolate chips.