Working Weekend
Early on Saturday morning we waved goodbye to Maureen (Robert the government officers partner) who has had to leave to go back to Birmingham to teach special needs children. It was sad to see her go.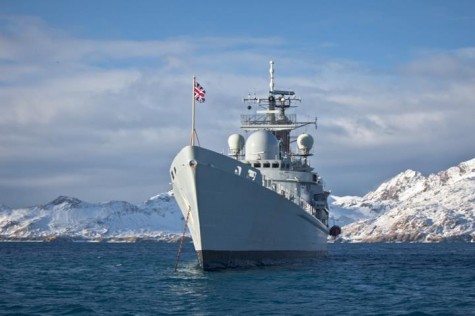 At the same time the Royal Navy were calling telling us that they were anchored and were ready for us to start taxing their 250+ compliment to the shore for a morning at the museum and post office like the RFA had on Thursday and Friday.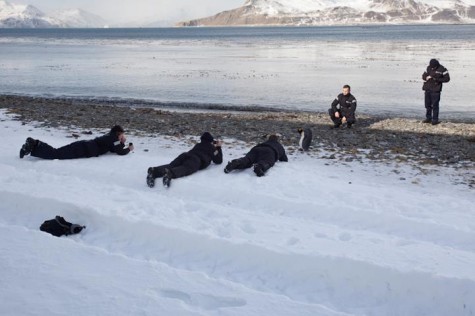 There was one penguin on the beach that got photographed by every person that came ashore!
We had a very tasty dinner at Carse House which Sam, myself and Rob were invited to. As I was on earlies I made the rest of base dinner and left it for them – duck breast with egg noodles and an asian fusion sauce.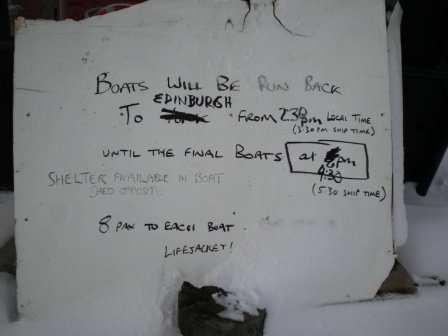 As it was so cold -10C with a windchill of -27C the people that came ashore tended not to stay too long. As we were running two boats we were able to get 71 ashore in the morning on Saturday and then 64 in the afternoon. Then on Sunday we got 27 ashore in the morning and 25 in the afternoon which was not a great take up. Basically everyone was put off by the weather. I drove from inside the cab the whole time as it was a bit chilly to stand on the outside helm position

I was on lates on Sunday so got to choose the movie. First off we had a 45 minute documentary on Duncan Carse and his attempt to live on his own in a hut on the South Coast of South Georgia during the 1960′s. It was an interesting story. Then we watched Syriana with George Clooney and most people enjoyed it.
Photos by Sam
One Response to "Working Weekend"
Cracking penguin photo!