Houses, Boats, Diving, Camping
My July has been all about working on my boats trying to get them back into racing trim after being away for so long at the beginning of the year. It has also been about sorting out issues at my parents rental. I have spent quite a few days down in Monterey trying to complete my divemasters which is time consuming to say the least. I am starting to offload items onto Craigs list to try and clear out the garage for my departure in September to the UK for training. Spending as much time as possible with my nephew and nieces. So basically just boring daily life stuff 🙂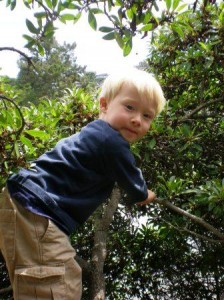 Henry in his fort at Blackies Pasture
Last night I had a great treat as a friend was able to get a reservation for camping at Kirby Cove which is in the Marin Headlands basically 5 minutes from the city but a totally different world. We had appetizers looking out over the enterance to the bay watching the pelicans fishing and a double rainbow over the city. There was no fog and it was a beautiful sunset. The company was great and the food delicous. This morning I woke up to the fog horns on the bridge – everyone was still sound asleep so I went to the beach and sat on a log. Since no one else was stirring I went back to sleep and was woken up at 9:30am to a great campfire breakfast. What a great night and morning. The only thing to have made it perfect would have been to have my nephew and the dog with me….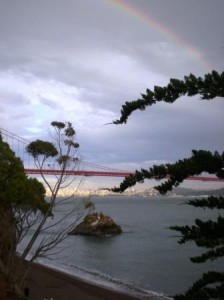 The pelicans sit on the rock to the left in the photo, you can't see the double rainbow in the picture..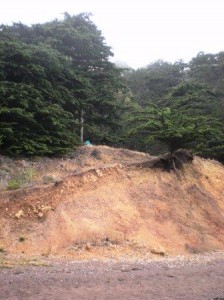 My tent on the hill over the beach at Kirby Cove.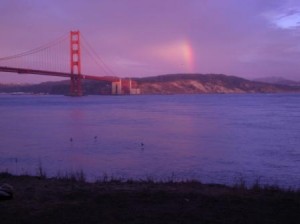 A rainbow over the Presidio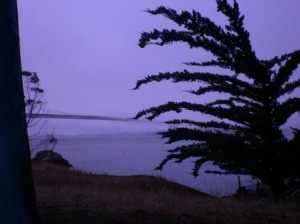 Early morning fog over the Golden Gate
One Response to "Houses, Boats, Diving, Camping"
Hi Ashley, check out your new blog layout.

J