The Gorge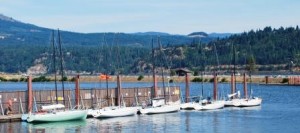 It was an epic weekend of sailing at Hood River. It is 3:30am and after a 11 hours drive home. Top speed of 15.4 SOG against the river current it really was a blast.
2 Responses to "The Gorge"
Michelle Slade August 3rd, 2009 at 2:44 pm

Ash – can you email me a few pics of the weekend for my BLOG!!! thx
Mic

I love this! when do you wipe out??