Kohler Country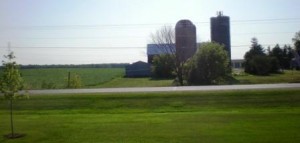 I am in Wisconsin at the moment doing a match racing clinic and some racing with Kristen Lane and her crew. Next week I will be training with Genny Tulloch who is part of the US Olympic Squad. I am looking forward to next week with some great coaches (Dave Perry and Vince Brun) and sailing the new Elliot 6m's which look like big dinghies. They are currently being put together – the keels are not yet on the boats and the masts are in racks being rigged.
Terry Kohler whose boat I sailed many years ago in the Mac races funds basically the whole deal and there are a lot of places named after him – credit unions, villages. He is the Kohler who makes the faucets on most of your sinks and the toilets in your bathrooms. He has set up an amazing facility in the middle of Sheboygan.
We are staying at a collage in the middle of the countryside about 30 minutes from the sailing center. The halls of residence are much fancier than anything I experienced at university and I don't think they have ever been used as they smell of new paint and carpets. The kitchens and cupboards are spotless the only problem is the lack of kitchen implements to we have to eat out. The Northern Lights event is well funded and provides us with a great breakfast and lunch everyday.
We arrived yesterday and today had a morning of chalk talks and then rigged the boats and did boat handling practice for two hours. I got a little too close to Genny's elbows in a spinnaker drop and ended up bleeding from a split lip and my nose for a good 20 minutes. I couldn't stop laughing at the situation which just made it bleed even more! Liz Baylis ended up going back in and getting me an ice pack for my face and nose once it stopped we started up again. It is fun to be back in a small boat where the result of your crew weight positioning is so obvious and the short courses put a premium on boat handling.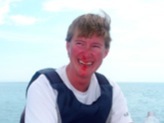 After lunch and watching some video of the morning session it was back out on the water for some windward and leeward mark approaches following by another classroom session. A long day 9am to 6pm! Time for bed and some rest before another long day tomorrow.