Always the quiet ones
You have to be careful of the shy quiet people as I found when I became the first person to be bankrupt playing South Georgia monopoly. Andy Black is worse than Donald Trump! Ali (last years BC) made Kieron for his midwinter present a South Georgia monopoly board complete with SG money, penguin colonies instead of hotels etc.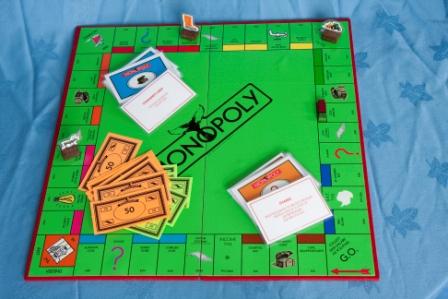 It looks store bought but it was lovingly handmade here on the island!
I was on earlies today and spent the whole day cooking making things out of freshies that are going bad and packing the freezer full of them. Two quiches, bannana crumb muffins, tomotoe soup, carrot and coriander soup, hot cross buns, tomotoe relish, apple sauce and then dinner. I did fit in a hour long boat school for the few on base the topic was compass bearings and headings and we also threw in a little bit of knot tying.
Last night it was suggested to have games night as there are only 9 of us on base with 5 people out on the HMS Clyde for a few days. Matt finished the uckers board and Sam, Matt and Ali played a game that lasted 2 hours while Sue, Kieron, Andy and myself played monopoly.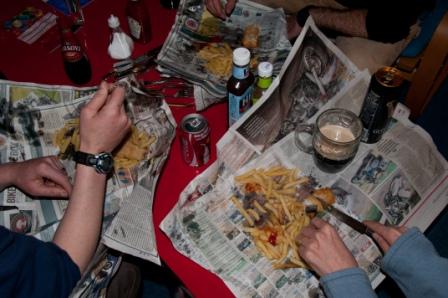 Dinner was fish and chips in newspaper in the bar. I got a lot of compliments for one of the simplist meals I have made here – you can't win really!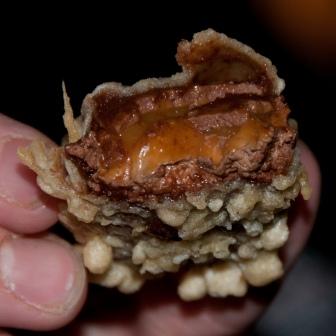 As there was batter left the guys decided to have deep fried mars bars which I have to say after trying one I am not really a fan.
A fun evening despite being bankrupt!
Other news –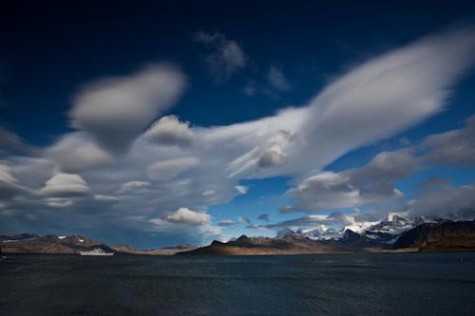 This week the HMS Clyde came to visit and were not able to come alongside due to the wind so we ended up cancelling most of our social engagements with them.
I was on maintenance week so continued servicing of the outboard and in the evenings started making a present for the wardroom of the York – an uckers board with inlaid woods. We continue to lead in Race Antarctica by a very large margin but all have sore bottoms from sitting on the rowing machine for hours on end.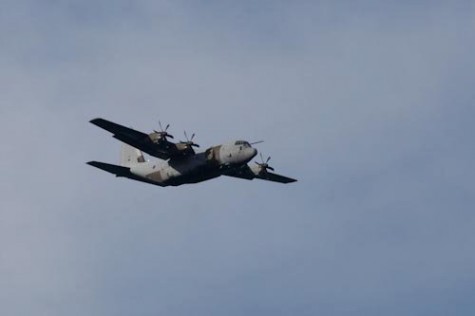 Fat Albert the RAF Hercules came for a fly by of base they were originally going to do an airdrop for practice but decided not to after all. We all have tomorrow of in celebration of the Royal wedding so shall enjoy a lie in followed by lots of physical exertion in the gym and chippy shop woodworking. Have a great weekend.
One Response to "Always the quiet ones"
Good Stuff Mousie,!!!

XXX Mom and Dad