Freezer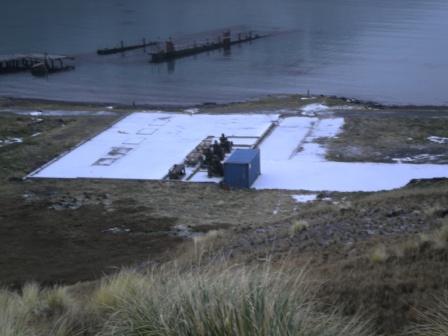 This is in view from where I went skiing today it is where the freezer was. I must admit to not skiing that well I felt like a complete beginner not being used to skiing on grass!! It means you can't use you edges so doing a turn becomes a little harder.
The freezer area in Grytviken was installed in 1961/62 before that it was in Husvik however, it was never operational. It was installed in Husvik to store frozen meat for human consumption but the meat was never used for that instead it went to the UK to be turned into cat and dog food.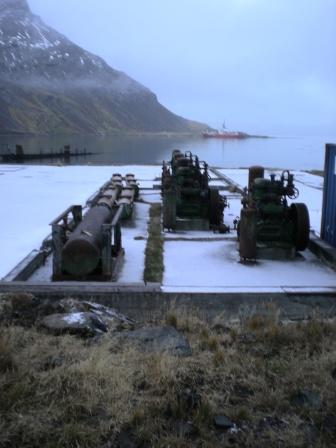 The plant contained four compressors/refridgeration machines but was mostly used for storage.