Hunting and Eating in Lille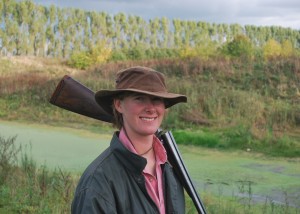 On Friday I took the Eurostar to Lille from London it is a very painless if a little expensive way to get to France. From my door to my friends door in Belgium is 3.5 hours sitting either on a train or in a car.
In a typical French manner although I arrived at 10pm it was time to go to some friends house for dinner! Dinner was a simple and delicious a typical mountain meal. You are given slices of cheese which go in a special tray under heat and it melts. You then eat the melted cheese along with roast potatoes and sliced deli meat.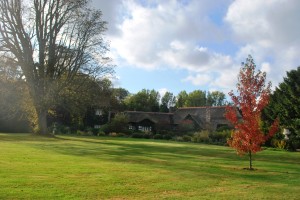 Saturday morning up early to get to our hunting hosts (Katherine and Stephan) house in time to help prepare for 25 people arriving for brunch. A simple delicious affair of cheese, bread, jam, ham, fruit, tea, coffee and hot chocolate on a beautifully decorated table with arrangements of hydraingas from the large garden. The house is in the middle of may acres of farmland which was sold separately from the house but the hunting rights remained with the house. The hunt happens twice a year so I was lucky with the weekend I had available to visit my friend Gus.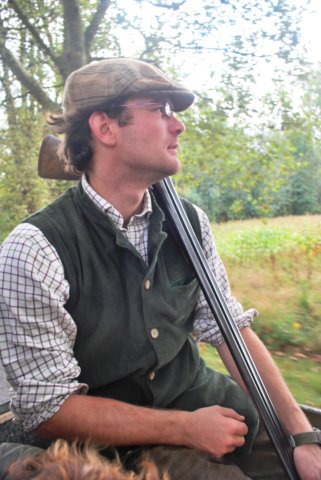 About 30 people join in including wives, girlfriend and children all acting as beaters. It takes quite a lot of organization with two vehicles, negotiations with the farmers whose land is being used and feeding the mass of people. There are the hunting dogs as well running around very excited at the prospect of finding some game. Everyone seems to be either family or friends who have known each other for many years – all welcoming to the English/American who speaks a very small amount of French badly! We hunted for 4.5 hours bagging about 52 animals – partridges, pheasant, hare and duck. Dinner was a four course feast lasting a few hours – coq au vin with potatoes and mushrooms, cheese, salad and the most amazing chocolate cake I have ever tasted (each bite a taste of heaven).
Check out the pictures from the hunt here.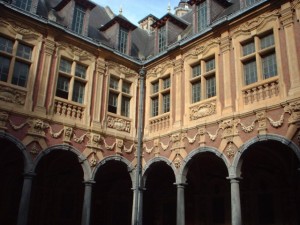 Again another late night leaving for the center of Lille a picturesque cobblestoned city at 10:15 – I admit normally my bed time! The historic buildings were beautifully lit including the old stock exchange, theatre and a multitude of other building that thankfully survived the wars.
Oh btw despite the photo I wasn't allowed to shoot so acted as beater and camerawomen as I don't have a French hunting license and probably wouldn't have got anything if I had attempted to shoot 🙂
3 Responses to "Hunting and Eating in Lille"
Sounds like good times!!! Were just coming out of the woods, tryed to wish Henry Happy Birthday but couldn't get through

XXXX DAD

Guillemette & Adam October 11th, 2009 at 7:54 pm

Beautiful pictures…. the meal you describe (melted cheese, potatoes & charcuterie) is called Raclette (named after the cheese used…)

Cheers from SF

Thanks it was really good – not seen that cheese in the US – could you use greyere or emmental instead? I know it is not exactly the same….