Last Thatcher Summit
Up early to get some fudge made for christmas presents for those on base. White chocolate and baileys and a plain chocolate one. Then I was able to pursuade John to come for a walk with me to 'the lump'. That is the unamed peak between stenhouse and Harpon. My last peak to climb on the Thatcher.


On the way down the track we said hello to the ever growing number of pups.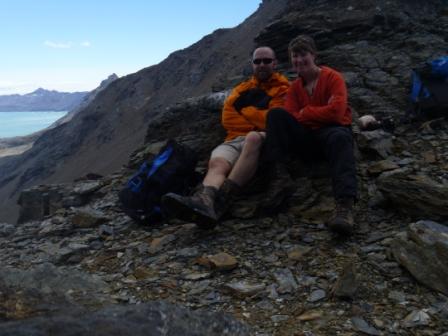 We stopped for lunch on a windy Pinnacle Pass with an awesome view of Cumberland West and East Bay.

Our objective – The Lump.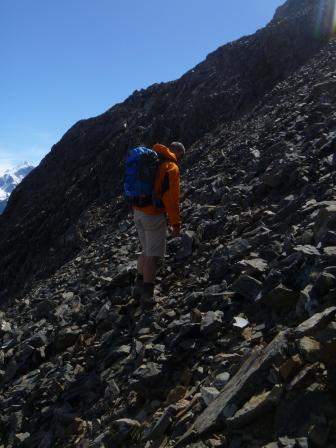 John contemplating the beautiful scree slope!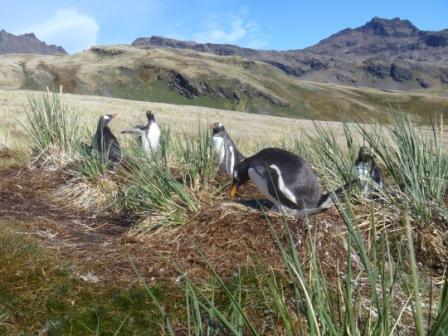 To our delight we came across two small gentoo colonies on our way to Harpon from the lump. So it was like going to Maiviken as well which was perfect to spend a little time with the chicks.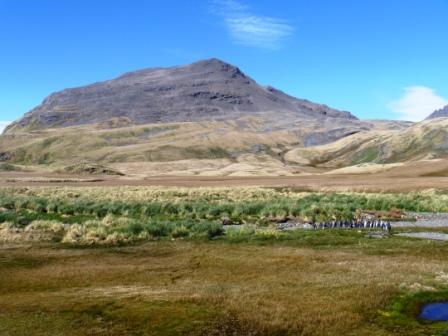 We even got some Kings in a river between The Lump (in the background) and Harpon hut.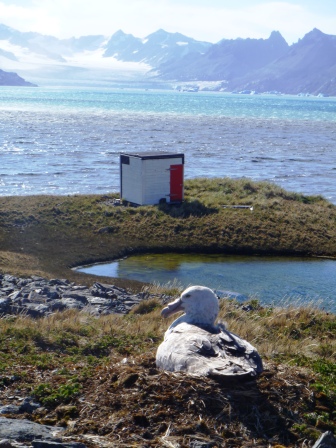 Third time lucky. Finally made it overland to Harpon Hut. There were two Giant Petrels nesting next to the hut. Made just enough time for John to have his cup of tea and then it was a fast trip back to base in less than two hours as we needed to make it back in time for a South Georgia themed dinner prepared by Sam.