Sailing a classic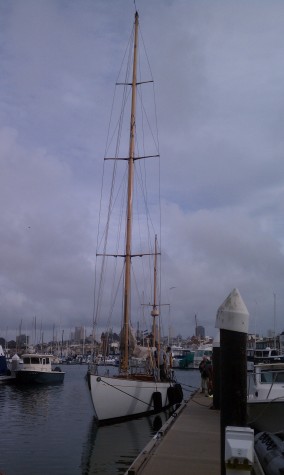 I was asked by a friend (Paige) to sail on Dorade a yacht designed in 1929 by Olin Stephens of Sparkman and Stephens and built 1929–1930 by the Minneford Yacht Yard in City Island, New York. We raced in the Golden Gate midwinters off the city front.
It was a miserable morning the fog was thick and it was raining as I crossed the bridge. However, it cleared up into a beautiful afternoon with 15 knots.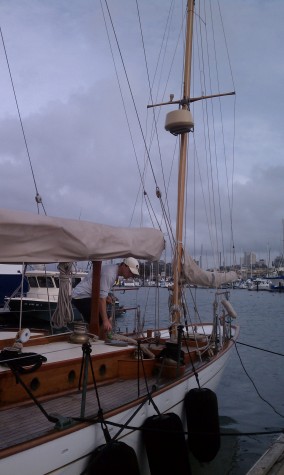 An interesting boat to sail bit different to what I am use to – lots of varnish and quite narrow for her length. The boat is heavy so it carries it's way and takes a while to start changing direction after the helm has been put down.