Stormy weather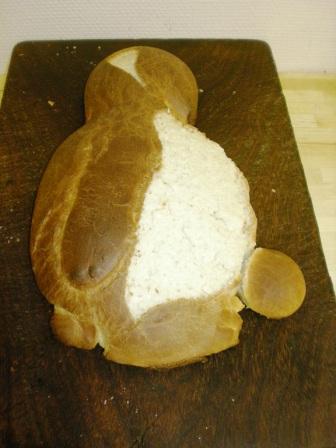 Tommy was very artistic with his bread this morning – a king penguin with an egg.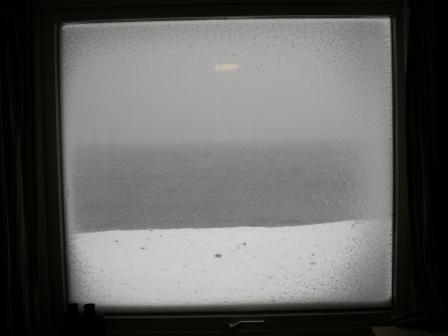 Matt Boat said the snow on the window looked like we had gone crazy with the christmas fake snow in a spray can!
The pressure dropped quickly to 975MB yesterday resulting in winds gusting to 70 knots and an average around 45 knots. Combined with snow which was blowing horizontal the visibility was quite poor. The fishing boats and reefers who had come into the bay to tranship started dragging anchor and headed out back to sea to stay away from the rocks. Needless to say we didn't do any outside jobs 🙂 despite the Saga Sea saying they were going to deploy their pilot ladder ready for us to clear them in!! Pat decided that trying to climb a horizontal pilot ladder was a bad idea even if he could have persuaded the boating department to leave the heated office!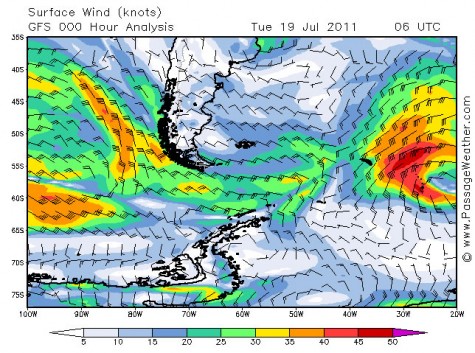 The red system to the ENE of us is what we experienced yesterday..
This morning we are above 1000MB but it is slowly going down again and the wind has been picking up all morning. Unfortunately we have rain today which is washing away the snow. So much for going for a skin at lunch – I will be back in the gym on the hiking bench today.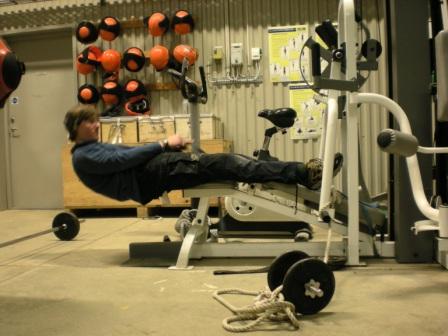 Boat school today was estimated positions, dead reckoning, leeway, course to steer and estimated time arrival. Tommy left with a headache!
Saga Sea and Frio are back in awaiting La Manche and Fukei Maru so it will be a busy day in the boating department tomorrow.
One Response to "Stormy weather"
Bet you would get a headache if he went into detail re electrical jobs, at least I would x mum